---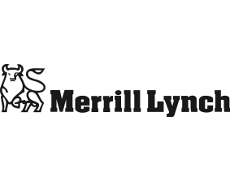 If you have a Merrill Lynch account, you may be eligible to receive refunds, with interest, of some of the fees you've paid.
The brokerage firm has been fined $2.8 million for supervisory failures that resulted in overcharging customers $32 million in unwarranted fees, and for failing to provide certain required trade notices. Additionally, Merrill Lynch has agreed to pay $32 million in remediation -- plus interest -- to the affected customers.
"Investors must be able to trust that the fees charged by their securities firm are, in fact, correct. When this is not the case, investor confidence is threatened," said Brad Bennett, the Financial Industry Regulatory Authority (FINRA) Executive Vice President and Chief of Enforcement.
Numerous infractions
FINRA found that from April 2003 to December 2011, Merrill Lynch failed to have an adequate supervisory system to ensure that customers in certain investment advisory programs were billed in accordance with contract and disclosure documents.
As a result, the firm overcharged nearly 95,000 customer accounts fees of more than $32 million. Merrill Lynch has since returned the unwarranted fees, with interest, to the affected customers.
The company also failed to provide timely trade confirmations to customers in certain advisory programs due to computer programming errors. As a result, from July 2006 to November 2010, Merrill Lynch failed to send customers trade confirmations for more than 10.6 million trades in over 230,000 customer accounts.
In addition, Merrill Lynch failed to properly identify whether it acted as an agent or principal on trade confirmations and account statements relating to at least 7.5 million mutual fund purchase transactions. At various times, the firm also failed to deliver certain proxy and voting materials, margin risk disclosure statements and business continuity plans.
In concluding this settlement, Merrill Lynch neither admitted nor denied the charges, but consented to the entry of FINRA's findings.
---