---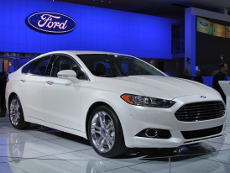 U.S. automakers are building the highest initial quality vehicles since 2009 according to the J.D. Power and Associates 2012 U.S. Initial Quality Study. The company reports the strong improvement coincides with the continued recovery of the industry.
Initial quality is based on the number of reported problems in the first year of a vehicle's life. In the latest survey, overall initial quality for the industry improved by five problems per 100 vehicles in 2012—an improvement of five percent from 2011.
This year, the biggest quality negative was in the area of audio, entertainment, and navigation problems which increased by 8 percent from 2011. This continues a recent trend, as problems in this category have increased by 45 percent since 2006 while other categories have improved by 24 percent, on average.
The problems increased as manufacturers continue to introduce increasingly sophisticated multimedia systems designed to enhance the ownership experience. For the first time in the 26-year history of the study, owners report more problems related to audio, entertainment, and navigation systems than in any other vehicle area.
Voice recognition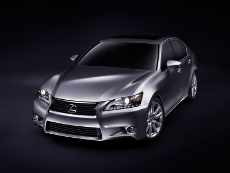 In particular, drivers are reporting problems with new technology like voice recognition on mainstream models.
"Until recently, this type of sophisticated technology was found primarily on high-end models" said David Sargent, vice president of global automotive at J.D. Power and Associates. "However, over the past few years it has rapidly found its way into the automotive mainstream. For example, in 2012, more than 80 percent of owners indicate that their new vehicle has some form of hands-free technology."
Specifically, the number of owner-reported problems with factory-installed hands-free communication devices has increased 137 percent during the past four years. In fact, hands-free devices not recognizing commands has become the most-often-reported problem in the industry.
This year, Lexus is the highest-ranked brand for a second consecutive year. Jaguar and Porsche were tied for second, with Jaguar posting the biggest improvement in the study. Cadillac and Honda round out the top five.
Of the 34 brands ranked in the study, 26 have improved from 2011, five have declined, one scores the same as in 2011 and two were not included in the 2011 study. Of the 185 models ranked in both the 2012 and 2011 studies, 65 percent have improved.
---