---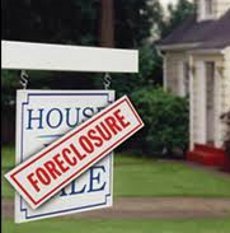 News from the housing sector lately has been encouraging. Home sales are up and so are prices. Now Equifax, the credit agency, comes along with more good news.
Severely delinquent balances among first mortgages are on the decline. While still high compared to historic levels, the May 2012 total of $450 billion in delinquent balances represents a 37 percent decline from the peak of more than $700 billion in January 2010. Of note is that 70% of outstanding delinquencies among first mortgages still remain tied to loans opened between 2005-2007.
The greatest level of change was among severely delinquent non-agency first mortgage loans, which fell 45 percent to $320 billion in May from its peak of $580 billion in January 2010.
"That severe mortgage delinquencies are trending downward is not surprising given generally improving economic conditions," said Equifax Chief Economist Amy Crews Cutts. "What is surprising is that even with the foreclosure moratoriums and the slow resolution of foreclosure backlogs, the downward trend has been a steady, consistent drumbeat of recovery. If this pace continues, we expect the volume of severely delinquent mortgage balances to return to mid-2007 levels by the end of 2014."
For some, the nightmare continues
But make no mistake, foreclosures are continuing and one thing has not changed in the last four years. People facing foreclosure continue to report maddening problems getting reliable, consistent information from their lenders.
Martha Lynn, of Garden City, N.Y., says he has worked for two and a half years to modify her Bank of America mortgage after her husband lost his job.
"We have filled out reams of identical papers numerous times, tolerated constant harassing phone calls, recorded conflicting statements by them on the telephone and have collected letters of clashing statements," Martha Lynn wrote in a ConsumerAffairs post. "We even have one that says we did not get a modification because we are not in default, however, they had us in foreclosure status at that time."
Lawyer can't seem to help
Martha Lynn and her husband have a lawyer but that doesn't seem to have gotten them very far. After making modified payments for 11 months, she said Bank of America suddenly stopped accepting the payments. She and her husband have, instead, been depositing those checks into an escrow account.
On June 18, she says she received a new packet of Bank of America modification forms to fill out. Two days later, she said she received a letter from a Bank of America executive saying her loan could not be modified "because you did not provide us with the documents we requested."
If you think Martha Lynn sounds frustrated, consider the story of Stephen, of Evanston, Ind., who lost his Wells Fargo-financed home to foreclosure in April 2011.
"I was sent a letter from their lawyer on 5/2/2011 informing me the house was sold and I no longer have the right to possession of the property," Stephen wrote.
Still responsible for insurance
Stephen says he packed up his family and moved away, hoping to start fresh. But somehow his foreclosure followed him, adding insult to injury.
"On May 11, 2011 Wells Fargo started a home owners policy on the sold property under my name and charged it to me," Stephen wrote. "They stated my old policy was cancelled!"
Of course it was cancelled, Stephen pointed out, since he no longer owned he house, which now had a new owner.
"Now I get in the mail an insurance renewal policy for the same house sold a year earlier for another year," Stephen wrote. "I tried to cancel the insurance but they wont let me."
Mistakes happen, but Stephen reports he has been unable to get anyone at Wells Fargo to rectify the situation. He wants to know why it's his responsibility to inform Wells Fargo that they foreclosed on his home more than a year ago.
Martha Lynn, meanwhile, is going public with her case, launching a website for people who are not only losing their homes, but are frustrated in their attempts to communicate with their lenders.
---