---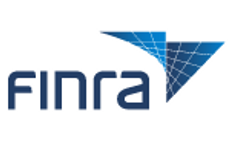 Financial Industry Regulatory Authority (FINRA) hearing panel has ruled that Brookstone Securities of Lakeland, FL, and the firm's Owner/CEO Antony Turbeville and one of the firm's brokers, Christopher Kline, made fraudulent sales of collateralized mortgage obligations (CMOs) to unsophisticated, elderly and retired investors.
The panel fined Brookstone $1 million and ordered it to pay restitution of more than $1.6 million to customers, with $440,600 of that amount imposed jointly and severally with Turbeville, and the remaining $1,179,500 imposed jointly and severally with Kline.
The panel also barred Turbeville and Kline from the securities industry, and barred Brookstone's former Chief Compliance Officer David Locy from acting in any supervisory or principal capacity, suspended him in all capacities for two years and fined him $25,000. The ruling resolves charges brought by FINRA in December 2009.
Fraudulent misrepresentations
The panel found that from July 2005 through July 2007, Turbeville and Kline intentionally made fraudulent misrepresentations and omissions to elderly and unsophisticated customers regarding the risks associated with investing in CMOs. All of the affected customers were retired investors looking for safer alternatives to equity investments.
According to the decision, Turbeville and Kline "preyed on their elderly customers' greatest fears," such as losing their assets to nursing homes and becoming destitute during their retirement and old age, in order to induce them to purchase unsuitable CMOs.
By 2005, interest rates were increasing, and the negative effect on CMOs was evident to Turbeville and Kline, yet they did not explain the changing conditions to their customers. Instead, they led customers to believe that the CMOs were "government-guaranteed bonds" that preserved capital and generated 10 percent to 15 percent returns.
During the two-year period, Brookstone made $492,500 in commissions on CMO bond transactions from seven customers named in the December 2009 complaint, while those same customers lost $1,620,100.
Two of Kline's customers were elderly widows with very limited investment knowledge, who, vulnerable after their husbands' deaths, were convinced to invest their retirement savings in risky CMOs. Kline told the widows that they could not lose money in CMOs because they were government-guaranteed bonds, and Kline further increased their risk by trading on margin.
Also, the panel noted that Locy completely ignored his responsibility as chief compliance officer and "should have been a line of defense against Turbeville's and Kline's egregious conduct," but instead "he looked the other way while Turbeville and Kline traded CMO accounts that were unsuitable for their customers."
---