---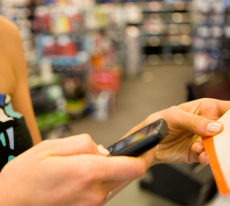 More than 32,000 bogus cell phones and other electronics were seized and three people were arrested as federal agents broke up a counterfeit trafficking ring.
Arrested following an extensive investigation conducted by U.S. Immigration and Customs Enforcement's (ICE) Homeland Security Investigations (HSI), U.S. Customs and Border Protection (CBP) and the Nassau County Police Department (NCPD) were Qiang Chen, 44, and Ye Zhang, 43, both of Syosset, N.Y.
They were conducting business as AMAX International Group Inc. Robert Eisenberg, 28, of Manhattan was also arrested. He conducted business as Cellular Wholesale USA Inc.
Chen is charged with five counts of trademark counterfeiting in the second degree. Zhang is charged with two counts and Eisenberg with one. Each defendant faces up to four years in prison if convicted. The charges could be upgraded to trademark counterfeiting in the first degree depending on the ultimate number of counterfeit items and their retail value.
Substandard product
"The defendants in this case allegedly sought to profit by providing the public with a substandard product. They also robbed manufacturers of their intellectual property, and robbed consumers of quality they come to expect and demand, said James T. Hayes Jr., special agent in charge of HSI New York.
"These scam artists knew that these phones were junk, knew that they were illegal and knew that they were duping their customers, and the only thing they cared about was how much cash they could stuff in their pockets," said Kathleen Rice, Nassau County district attorney.
The investigation
The investigation began last January when CBP officers at John F. Kennedy International Airport (JFK) performing a random inspection of a shipment of cellular phones from China grew suspicious that the phones were not authentic due to their appearance and because they were shipped loose in cardboard boxes with no packaging.
HSI special agents removed several phones from the shipment and sent them to the respective companies according to their labeling -- such as Motorola or HTC -- for testing. Analysis by the real manufacturers revealed that these phones were counterfeit, with numerous inconsistencies in the phones' designs, inferior technology and parts used in their construction.
HSI special agents enlisted the assistance of the Nassau County District Attorney's Office in March, and allowed the shipment to reach its intended recipient, but flagged both the sender and recipient. Eight more pallets of counterfeit cell phones were sent via China Air to the same recipients between January and June 2012.
HSI and NCPD officers tracked the phones from the airport to two warehouses in Plainview, N.Y., and Hicksville, N.Y
Search warrants were executed at the warehouses, as well as on a shipment at JFK, resulting in the seizure of more than 32,000 cell phones with a retail value of more than $2 million. Forty counterfeit Apple iPads and various accessories -- along with $539,710 in currency -- was also seized.
The recipients would re-package and sell the counterfeit phones online or through legitimate cell phone wholesalers who were likely unaware they were receiving counterfeit goods.
Business records will be analyzed by law enforcement to determine what companies were duped by the counterfeit phones. Those companies will be contacted and warned to investigate their inventory for potential counterfeit products.
---