---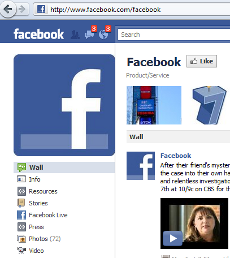 On Sunday Facebook rather quietly launched a new "find friends nearby" app. By Tuesday, after an Internet firestorm, the social networking site just as quietly took it down.
The app, which was said to be in the testing mode, allowed mobile Facebook users to see the locations of their friends who were also mobile. To some, it seemed a dangerous invasion of privacy. To others, it just seemed creepy.
How it worked
According to technology websites that studied the app, it displayed Facebook users' names when those users turned on the mobile app and were in close geographic proximity to one another. The users did not necessarily have to be "friends" to show up on the list.
It only worked when both parties had the app open on their mobile devices at the same time. In some ways, it was very similar to the "girls around me" app that proved controversial a couple of months ago.
Some, however, saw nothing sinister in the app, pointing out it could be useful for finding someone you briefly met at a business function or party. Jared Newman, writing in PC World, said the app was "a good idea that needs work."
Commenters appeared to be divided, however. "Creepy, definitely creepy," wrote one posting under the name LordInsidious. But "Puilamhenry" responded "how's that creepy? I have met lots of friends just by G+'s nearby feature."
You may have a new email address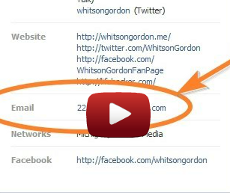 Facebook is also on the receiving end of some message board push-back for its new email policy. The social networking site has changed your default email address from the one you chose to your Facebook email address, even if you didn't know you had a Facebook email address.
"Back in April, Facebook quietly announced that it would be giving users @facebook.com email addresses so that they matched their public username, used as the URL for users' profile pages," Graham Cluley, of Sophos Security Software wrote in his blog. "However, the social network didn't make clear that it would also be making the @facebook.com email addresses the default address displayed to your online friends."
To change your default email setting, go to your "profile" page on Facebook and select "choose a different address."
---