---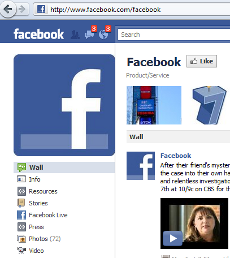 A report in the Wall Street Journal is sure to embroil Facebook in yet another debate. The Journal this week reported the social network site is working on a set of policies and controls to allow children under 13 to use the site.
Presently, to set up a Facebook account a user must be at least 13 years old. However, it is widely accepted that children have learned how to circumvent the rules and have established profiles.
Twitter, meanwhile, is said to be planning to start carrying liquor advertising and plans to establish an age-verification system.
John of Brisbane, Australia, is an activist working to protect children online. He recently posted to ConsumerAffairs that he had been trying for weeks to bring the issue to Facebook's attention.
"There are underage children on Facebook, even posting their age and country," John wrote. "I have tried to report it so it can be fixed but just get ignored."
While some critics were quick to denounce Facebook for a ploy to add to its already huge membership roles, others suggested a set of safeguards for young users would be an improvement. According to the Journal article, the children's accounts would be connected to their parents' so that parents could exercise control over whom their kids can select as friends and what applications they can use.
Something to consider?
Technology journalist Larry Magid suggests letting children on Facebook under proper controls could make them safer than they are now. Writing on the Huffington Post, Magid said he broached the subject with Facebook CEO Mark Zuckerberg a year ago and found Zuckerberg open to the idea but mindful of the many hurdles it would entail.
Magid also noted Maryland Attorney General Douglas Gansler was quoted in the Journal article saying he was in favor of Facebook creating a safe space for kids, with the proper safeguards.
The current danger, of course, is that sexual predators will use Facebook to find victims if they can communicate with children unfiltered. And many of the children now illegally using the site are doing so to communicate with grandparents and other family members.
Meanwhile, activists and concerned parents like John are frustrated that there is no way to effectively alert Facebook when they see problems.
---