---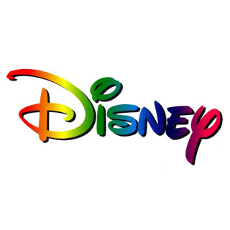 The folks at Disney want children to eat healthier while watching their programming.
The Walt Disney Co.announced today that it will stop advertising junk-food products on its TV programs, radio shows and websites, and promote healthier snack items to its young viewing audience.
Meanwhile, displaying the worst possible timing, Twitter said it would get into promoting alcoholic drinks after adding an age-verification process and it was reported that Facebook was planning to allow access by children under 13.
The ill-timed and tone-deaf measures are likely to be the beginning of the end of Twitter and Facebook's reputations as cool, with-it, hipster sites and dump them into the "anything-for-money" trough so many businesses already occupy in the minds of American consumers.
According to Disney, which also owns the ABC broadcast network, it's the first major media company to make such a large change, and to voluntarily set new standards for responsible advertising to children.
Already, outside groups are praising Disney. John Leibowitz, chairman of the Federal Trade Commission, says Disney is pushing ahead "at perhaps some peril to their revenues, so that's all the more reason why we should commend them. These self-imposed restrictions will be good for kids and empower parents."
According to the Center for Science in the Public Interest, the percentage of unhealthy food ads aimed at children decreased from 94 to 86 percent between 2003 to 2009. Health advocates believe all companies both big and small, should make the responsible shift in eliminating unhealthy advertising to its young and vulnerable viewing audience.
First Lady Michelle Obama said: "This new initiative is truly a game changer for the health of our children. With this new initiative, Disney is doing what no major media company has ever done before in the U.S., and what I hope every company will do going forward. When it comes to the ads they show and the food they sell, they are asking themselves one simple question: 'Is this good for our kids?'"
It's not Disney's first foray into promoting healthier childhood nutrition. Back in 2006, Disney ended a ten-year marketing agreement with McDonald's. Reports at the time said Disney executives wanted to put some distance between themselves and complaints about fast food contributing to childhood obesity.
Nutrition standards
Disney also says it will set new nutrition standards when creating new programming or when licensing its characters. This is an effort to decrease the childhood obesity epidemic, which has been a large part of the national conversation in recent years.
"Parents can be confident that foods associated with Disney characters or advertised on Disney platforms meet our new, healthier nutrition guidelines," Robert Iger, CEO and chairman of Disney said in a statement.
The company has a desire to shift its association with foods like potato chips, candies, sugary cereals and unhealthy beverages, and says it plans to work with major food companies to change any advertising that inspires kids to pick up the wrong snacks. Both Robert Iger and First Lady Michelle Obama will make the full announcement later today.
This is the second phase of Disney's attempt to disassociate itself from junk-food, as the company first started eliminating junk-food products from its theme parks in 2006. Now cutting out its junk-food advertising, Disney feels its new efforts will greatly impact both its current and future customer base.
---