---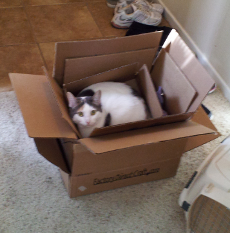 Many people say the sign of a good friend is that they're willing to help you move. Tongue in cheek it may be, but there's a dollop of truth in that saying, because nobody really likes to move, and the more help you can get the better.
Sure, we may like the new possibilities associated with picking up and starting anew, but the physical task of packing, loading and unpacking can be enough to make anyone consider a moving company.
The mere idea of using a moving company generates a sigh of relief, because one figures using professionals will greatly diminish the possibilities of having a stressful move. This is true in some cases, but  many times moving companies contribute to stress levels instead of lowering  them.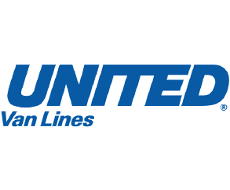 In our ConsumerAffairs Moving Section, United Van Lines is one of the major complaint magnets, receiving only a one-star (out of five) rating.
"I truly believe United Van Lines did everything in their power to make my move as difficult and stressful as it possibly could have been," wrote Dorothy of Norfolk, Va., in our complaints section.
When Dorothy used United Van Lines in her recent move from Memphis, Tenn. to Norfolk, the company said her belongings would be delivered no later than June 4. After her items failed to arrive on the promised date, she was then told her goods wouldn't be received until June 15.
ConsumerAffairs contacted Dorothy, and spoke with her in detail about her stressful experience.
No warning
"What upset me the most is that I was never made aware of the delay," she said. "And that's what frustrated me. They kept me in the dark the whole time. I was never sure where my belongings were at any given time."
What was the reason for Dorothy receiving her belongings nearly two weeks after the promised date? Get this one: United Van Lines said they didn't have the right crate to ship her goods in.
"My items were sitting in a warehouse until they were able to get a crate", said Dorothy.
You would figure a huge national moving company at the very least would have the proper receptacles to move your stuff.
So, how does one avoid moving company mishaps?
The Federal Motor Carrier Safety Administration (FMCSA), which is a division of the U.S. Department of Transportation, says that each moving company is legally responsible for any loss or damage during the move, and consumers can use the Surface Transportation Board's Released Rates Order, to measure how much money you should be compensated for damaged belongings.
To order a copy of the most current released item rates, consumers should write to: Surface Transportation Board, 395 E Street, S.W., Washington, DC 20423-0001.
The FMCSA says consumers need to be sure to fulfill all their obligations as well. You must notify the mover in writing of any items worth over $100 per pound ($220 per kilogram), and if you include any perishable, or hazardous materials without telling your mover, you could be short changed if the moving company breaks or losses something.
No damage
In Dorothy's case, her items weren't damaged, she just received poor service from United Van Lines. When calling customer service, she was either given vague answers or was told incorrect information.
"I think because I'm a 26-year-old, single women, I was never taken seriously," she said.
ConsumerAffairs spoke with Candice from the FMCSA, and she advised that consumers should access the government website, as it lists a bevy of useful tips to help protect people from shady and negligent moving companies.
For instance, the site states that movers are legally responsible to provide you with a document that informs you about your rights under federal law. The moving company should also give you a written estimate and a copy of the U.S. Department of Transportation publication called "Ready to Move."
It's much easier to determine a reimbursement amount if items are damaged or lost, but if a company simply provides bad service, you'll have to demand compensation. In Dorothy's case, if it hadn't been for Dorothy's father she probably wouldn't have received anything.
United initially offered her $150 for the delayed move, but her Dad managed to negotiate a flat payment of $300. Dorothy said if she hadn't complained vigorously, the company would have been fine with delivering her items 11 days late with no effort to appease her.
Obviously Dorothy is happy her ordeal with the van company is over, and she'll make sure everyone she knows stays clear of the moving company.
"I will never recommend them to any friends, or family members. If they're are telling me they're doing business with them [United Van Lines], I will dissuade them," she said.
---