---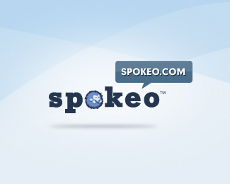 Selling personal information about consumers is perfectly legal ... sometimes. It depends on what the purchaser does with the data.
In the caes of Spokeo, Inc., a data broker that compiles and sells detailed information profiles on millions of consumers, the Federal Trade Commission charge that by selling the information to human resources departments, background screeners and recruiters, it was violating the Fair Credit Reporting Act (FCRA).
It's the first FTC case to address the sale of Internet and social media data in the employment screening context.
The FTC alleged that Spokeo operated as a consumer reporting agency and violated the FCRA by failing to make sure that the information it sold would be used only for legally permissible purposes; failing to ensure the information was accurate; and failing to tell users of its consumer reports about their obligation under the FCRA, including the requirement to notify consumers if the user took an adverse action against the consumer based on information contained in the consumer report.

The FTC also alleged that Spokeo deceptively posted endorsements of its service on news and technology websites and blogs, portraying the endorsements as independent when in reality they were created by Spokeo's own employees.
In addition to imposing the $800,000 civil penalty, the FTC's settlement order bars Spokeo from future violations of the FCRA, and bars the company from making misrepresentations about its endorsements or failing to disclose a material connection with endorsers.
---