---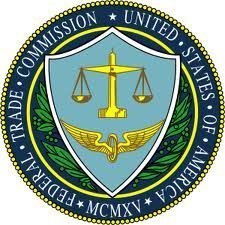 A federal court has temporarily shut down a Florida-based operation that allegedly continued to pitch bogus credit-repair services nationwide, despite a 2010 court order requiring it to stop.
The U.S. Federal Trade Commission (FTC) secured the court order, which will remain in place while the FTC seeks a contempt ruling against the defendants for violating the original order. It bars the operators from all activities involving credit repair, and from offering credit-related products, programs, or services.
The original case goes back to 2008, when the FTC filed a complaint against Latrese and Kevin Hargrave and the firms they control, alleging that they advertised on the Internet and radio stations and charged $250 to $270 per person and $450 per couple for purported credit repair services, requiring half or all of the charge to be paid in advance.
The pitch
In a radio script, the defendants stated, "They specialize in erasing bad credit! Hargrave & Associates covers all three major credit bureaus, slow pays, charge-offs, repossessions can be erased for two-hundred, fifty dollars."
In January 2010, the court ruled in favor of the FTC and barred the defendants from engaging in the deceptive conduct – including making or using untrue or misleading statements to induce consumers to buy their credit repair services. It also barred them from charging or receiving an up-front payment for such services before they are performed.
At the FTC's request, in mid-May 2012, the U.S. District Court in Jacksonville, Florida, issued a temporary restraining order against the defendants, appointed a receiver, and froze their assets, stating that "there is good cause to believe that the defendants have violated, and continue to violate provisions of the permanent injunction" against them.
Continued violations
The FTC alleged the defendants continued to violate the FTC Act and the Credit Repair Organizations Act through their false credit repair claims. Following a hearing in late May, the court entered a preliminary injunction order, temporarily barring the defendants from engaging in deceptive credit repair offers and freezing the defendants' assets.
There are lots of ads for credit repair companies. The FTC says these companies target people who have poor credit histories with promises to clean up their credit reports so they can get a car loan, a home mortgage, insurance, or even a job – after paying a fee for the service. The truth, according to the FTC, is that no one can remove accurate negative information from your credit report. It's illegal.
When negative information in your report is accurate, only the passage of time can assure that it will be removed. A consumer reporting company can report most accurate negative information for seven years and can report bankruptcy information for 10 years.
---