---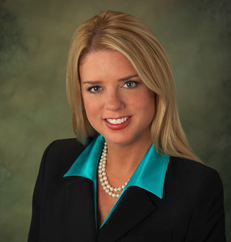 Pam Bondi
A Florida court has issued an injunction against a nursing school that was attempting to prevent its former students from taking an exam to be licensed as practical nurses.
Florida Attorney General Pam Bondi requested the temporary injunction against Health Opportunity Technical Center, Inc. (HOTC), a south Florida school that lost its accreditation. That lost accreditation is the source of the controversy.
When the school lost its accreditation it made students ineligible to receive federal financial aid and grants. The school had prevented graduates who owed money that had been covered by financial aid from taking the examination to be licensed as a practical nurse.
Released transcripts
Thanks to the terms of the injunction, HOTC will now release student transcripts and allow graduates to take the licensing examinations after paying any previously agreed upon out-of-pocket payment, which was approximately $2,000 per student.

"Students' career paths should not be halted due to a school's unjustifiable prohibition of students taking necessary professional licensure exams," Bondi said.

Students who enrolled in the nursing program were charged more than $20,000 for the nursing program. Many students financed this cost through federal financial aid programs, including grants and loans, and were only required to pay about $2,000 in out-of-pocket expenses.
When the school lost its accreditation, students no longer qualified for federal financial aid. HOTC had prohibited students from taking license examinations to become practical nurses until they paid the remaining amount due on their tuition bills, which should have been covered by federal financial aid.
---