---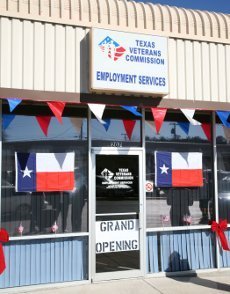 The idea goes against all the latest data, both in the U.S. and around the world. The economy seems to be slowing down and job growth has slammed on the brakes.
But amid all those recent bleak headlines, there are stories that suggest just the opposite. There appears to be data that suggests hiring may be about to jump.
For example, The Conference Board Employment Trends Index(ETI) increased 0.29 percent in May to 108.34, up from the revised figure of 108.03 in April. The May figure is 7.6 percent higher than a year ago.
"While growth in employment has slowed significantly in recent months, the Employment Trends Index does not signal further slowing in the coming months," said Gad Levanon, Director of Macroeconomic Research at The Conference Board. "Employers have been very cautious in hiring in the past two months, but at the moment, economic activity in the U.S. is just strong enough to require a modestly growing workforce."
Then there's this: Northwestern Mutual is in the midst of its largest recruiting effort in its 155-year history. The company announced this week that its recruiting is up 20 percent to-date in 2012, which puts Northwestern Mutual on pace to hit its target of recruiting more than 5,000 financial professionals this year.
"We have a message for the best and the brightest out there," says Steven C. Mannebach, vice president – field growth and development at Northwestern Mutual. "We're in strong growth mode."
More summer jobs
Even high school kids looking for summer jobs are in luck. The outplacement firm Challenger, Gray & Christmas says nearly 160,000 teenagers found jobs in May. That's more than double the number last year.
If you go back to 2010, just 6,000 teens found jobs in May, starting the worst summer for the youth job market since 1949.
Does that mean it's suddenly a favorable job market? Probably not. The global economic perils caused by Europe and May's very weak job growth numbers are very real.
But the indicators are now pointing in a positive direction, meaning jobs might be a little easier to find in the months ahead.
---