---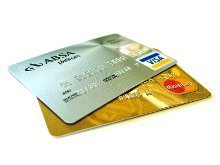 Recent data shows that credit card debt is down. Maybe it's no coincidence that there are also fewer credit card offers clogging your mailbox.
The cool-off in credit card mail that began in the winter of 2011 looks set to continue, at least for now, according to Mintel Comperemedia.
For example, In April 260 million offers for new credit cards were received at US households, down 33 percent from the 390 million offers US households received during April of last year. This is the lowest estimated monthly mail volume tracked in the past 25 months, according to Mintel Comperemedia.
"April marks a new low for the credit card direct mail decline that began in December 2011," said Andrew Davidson, senior vice president at Mintel Comperemedia. "The last time volumes were lower was back in March 2010. At that time a come-back in direct mail was gathering steam following severe cut backs during the recession. That come-back turned into a two-year period of expansion that peaked in June 2011 when 497 million offers were received by US households."
Lenders more cautious
While there is no evidence to suggest that consumers have lost their appetite for credit, Davidson says it appears that lenders have become more cautious again. However, he says it might just reflect a cycle and not be part of a long-term trend.
Once the long term outlook for the economy gains more solid footing, he predicts confidence and direct mail volumes will return. When they do, Davidson predicts the offers will be more competitive, as companies look for ways to stand apart from their competitors.
"Credit card direct mail volume will be significantly lower in 2012 than 2011," Davidson said. "For credit card issuers this is a great time to be in the mail. The mailbox is less cluttered and it is easier to get consumers to notice your message."
Consumers, of course, should exercise discipline and discretion before applying for new credit cards. Routinely lenders use the offer of lower-interest balance transfers to gain new customers. Consumers should read the terms and conditions carefully.
---