---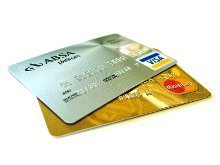 In comments filed with the Consumer Financial Protection Bureau (CFPB) the National Consumer Law Center (NCLC) says the government watchdog should find a way to protect low-income consumers from "exorbitant, deceptive and abusive fees and other practices" of subprime credit card issuers.
The comments were issued in response to a CFPB proposal to withdraw a rule that requires pre-account opening fees to be included in the calculation of fees for purposes of the government's 25 percent cap. That rule, established under the CARD Act, requires that first year fees not be more than 25 percent of the card's credit limit.
First Premier Bank sued the CFPB last year to block the agency from considering its first year fees in that 25 percent calculation. For at least one of First Premier's cards, there are $130 in first year fees while the credit limit is sometimes as low as $300.
But in its suit, First Premier argued that its fee structure was "in accordance with law and regulations" and that the higher fees, which were not deducted from the customer's credit limit, were necessary to protect the bank against the risk of default.
Urged not to abandon the rule
"The CFPB should retain the current rule as issued by the Federal Reserve Board (FRB)," the group said in its comments. "In the alternative, the CFPB should re-issue the rule that includes pre-account opening fees in the 25 percent cap by using its expanded authority under the Truth In Lending Act or its authority under Dodd-Frank to prohibit unfair, deceptive or abusive practices."
NCLC criticized First Premier Bank in particular, taking issue with its fees. Over the years, a number of consumers have been critical as well.
"Many years ago, I was desperate to rebuild my credit due to a divorce," Gerald, of Brownstown, Mich., wrote in a ConsumerAffairs post. "I got my Premier credit card to start me back to a better rating. Working 12-hour days, I unfortunately didn't pay attention to fine print on the application. I believe the fees came to well over $200 just to have this 'wonderful' card with a $300 limit."
Mike, of Flanders, N.J., says the cards are marketed to people with less than sterling credit, but that the fees just make their situations worse.
"The initial credit limit is so low and on top of what is a low initial limit, they charged me $130 in fees," Mike wrote. "They charge you $4.50 to access your own account online, then to increase your credit after a few months of good payments, they charge you for increase as well."
Different cards, different fees
First Premier Bank, like most banks that serve the subprime market, offers a number of different credit card products, each with different terms. The card with the highest fees currently assesses two fees of $75 and $55 to open an account. The $75 fee is an "annual fee" that drops to $45 after the first year.
"We also urge the CFPB, in conjunction with the Federal Reserve Board, to closely examine First Premier Bank and other issuers of cards targeted at consumers with poor credit records,and to bring any appropriate enforcement actions," NCLC said in its comments. "In particular, the high default rates of the First Premier card, which is deliberately targeted at consumers with poor credit records, show that it is violating the ability to repay rule. A review of complaint reports posted online also indicates numerous other problems and high consumer dissatisfaction."
The group said cards targeted at consumers with poor credit records that harm credit worthiness or do not live up to implications that they will improve credit should be considered unfair, deceptive and abusive.
---