---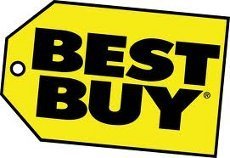 When Circuit City went under a couple of years ago, Best Buy appears to be the last man standing in the retail consumer electronics and appliance space. But Best Buy has had far from smooth sailing.
Earlier this year the company announced it was closing a number of unprofitable stores. Now, company founder and chairman Richard Schulze has announced he is leaving his position on the board effective immediately.
Schulze, who is 71, had originally said he planned to depart at the end of this year but remain on the board for another year. He still owns about a 20 percent stake in the company and said he is considering "all available options" for his stock.
Hatim A. Tyabji as chairman of the company effective immediately. Tyabji, currently Chairman of the Audit Committee, has served as a director since 1998.
"Mr. Schulze notified the board this morning of his decision to resign from the board, including the chairmanship, effective immediately," Best Buy said in a statement Thursday.
40 years
The Best Buy statement said Schulze's replacement has more than 40 years of experience as a board member, operating executive and entrepreneur in various technology industry segments, including mobile communications, enterprise software, financial services and mainframe computing.
To date, 2012 has not been a very good year for Best Buy. In April company CEO Brian Dunn resigned over a personal issue. Also in April Best Buy identified 50 stores for closing.
The retailer has been under pressure from rival hhgregg and from online retailers like Amazon. In particular, it may have been hurt by the proliferation of smartphones, which allow shoppers to do instant price comparisons while they are in a store.
Best Buy stock has taken a pounding this year. It closed Thursday at $19.70, down about 23 percent from its 2012 high in February.
---