---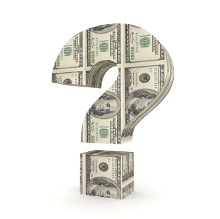 The U.S. Federal Reserve has released a report that sheds light on the precarious financial state of the American family and may help explain why the economic recovery has been slow to take hold.
The Fed's Survey of Consumer Finances (SCF) for 2010 shows that the median value of income between 2007 and 2010 fell 7.7 percent while median net worth plunged more than 38 percent.
But not everyone saw their fortunes decline. In fact, some groups experienced gains.
"Most noticeably, median incomes moved higher for retirees and other nonworking families," the report said. "The decline in median income was most pronounced among more highly educated families, families headed by persons aged less than 55, and families living in the South and West regions."
But the decreases in family income over the 2007-10 period were substantially smaller than the declines in both median and mean net worth. Overall, median net worth fell 38.8 percent, falling for most groups between 2007 and 2010. That decline is a product, in large part, of the collapse in the housing market.
"The decline in median net worth was especially large for families in groups where housing was a larger share of assets, such as families headed by someone 35 to 44 years old, whose median net worth fell 54.4 percent, and families in the West region," the report said.
Underwater
Families whose homes are "underwater," meaning they owe more than the home is worth, have actually seen their net worth move into negative territory. Last month the real estate site Zillow.com reported nearly 16 million U.S. homeowners were "under water" in the first quarter of 2012. The company estimate "under water" homeowners comprise a total of $1.2 trillion in negative equity.
With the combination of declining income and declining net worth, the average U.S. family is not in a position to increase spending on discretionary items, which most economists see as necessary to maintain economic growth.
---