---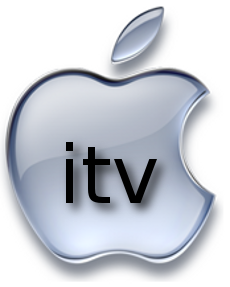 Apple CEO Tim Cook set tech tongues wagging this week when he spoke at the All Things Digital Conference. The take-away by those who heard Cook speak is that Apple is about to introduce the television set of the future.
"If you are in the market for a new TV, hold off," Gene Munster, Piper Jaffray's tech analyst said on CNBC. "Apple has a new product coming and it's going to be hot."
Cook actually did not come right out and say Apple will introduce a new TV. He mainly talked about Apple's current product, Apple TV.
"It's a key part of the ecosystem," Cook said. "It's an area of intense interest for us."
He also mentioned that Apple has "stuck in there" with its current TV product and that it has paid off.
"The customer satisfaction with that product is incredible, off the charts," Cook said. "So, we're going to keep pulling the string and see where it takes us."
What does it mean?
That could mean Apple is about to launch an entirely new TV product, or it could simply mean the company plans to refine the product is already has, which the late Steve Jobs at one point referred to as "a hobby."
Back in early January DigiTimes, a technology web publication, reported Apple suppliers had gotten the word to get ready to gear up for production of a new television product, code named iTV. Suppliers cited in the article said the TVs should go into production before the end of 2012. One of the sources says iTV will come in two screen sizes – 32 and 37 inches, not all that big by current standards.
In Walter Issacson's 2011 biography of Jobs, the author reported that Apple's design team was hard at work on a "connected" television -- one that would do for TV what Apple once did for the computer, cell phone and portable music player.
Jobs' vision
"I'd like to create an integrated television set that is completely easy to use. ... It would be seamlessly synced with all of your devices and with iCloud," Jobs is quoted as saying. "It will have the simplest user interface you could imagine. I finally cracked it."
Such a device would be much less dependent on traditional sources of content, such as over-the-air broadcast and cable. It would make it much easier to access and view content from the Internet.
The current Apple TV is basically a set-top box that works with other screens and monitors. Presumably a new Apple television product would be an actual "set," as they used to call them -- a self-contained box containing all the components.
While nothing definitive has been disclosed, tech writers and analysts who follow Apple's every move -- much like Kremlin-watchers back during the days of the Soviet Union -- believe an Apple TV could be on the market before the end of the year, just in time for holiday shopping.
---