---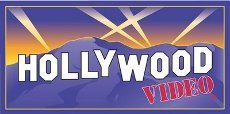 The collection calls are continuing for some former customers of now-defunct Hollywood Video, judging by the increase in complaints received at ConsumerAffairs.
Consumers report getting calls from Universal Fidelity seeking to collect late fees on movies and games. The complaining consumers insist they don't owe the fees, which usually range from $12 to $160.
This is nothing new. Almost since the video rental chain went belly-up in 2010 the debt collectors were out in full force. In most cases, they present no proof – they simply say the money is owed.
Desarae, of Tacoma, Wash., is looking for advice about what to do after she got a call from Universal Fidelity telling her she owned $156.
Looking for advice
"I filed a complaint with the Washington Attorney General but it will take about four weeks to receive a response," Desarae wrote in a ConsumerAffairs post. "I called the debt collector and they stated I was unwilling to resolve the debt. I just need more advice while I'm waiting to hear back from the Attorney General."
Desarae says she had the type of account that allowed her to keep out a number of movies in exchange for a monthly fee. She insists that she owes no money. In that case, she should write a letter to Universal Fidelity providing that information.
In addition, she is within her rights to request written proof of the debt. Under the Fair Debt Collection Practices Act, collection agencies must provide validation notices within five days of contacting consumers about debts.
If Desarae chooses to ignore the debt collector, there will likely be few repercussions. In 2011 attorneys general from around the country reached a settlement with the liquidating trustee for the stores. Among the agreement's terms is a requirement that negative information be removed from consumers' credit reports.
The right to dispute
"Collection laws require that consumers have a chance to pay or dispute their debts," said Washington Assistant Attorney General Mary Lobdell, who helped lead the multistate investigation and settlement negotiations. "But starting in October, we received a flurry of complaints from Washington residents who told us they didn't owe the fees or were never informed of these debts before they were reported to the credit bureaus."
Complaints to the Washington Attorney General's Office show that a young woman was turned down for her first credit card because of the negative mark. A man said his credit card limit was slashed from $8,700 to just $600. And yet another consumer blamed the late charge for preventing him from obtaining a mortgage.
The problem is that Hollywood Video, when listing its assets in its bankruptcy filing, showed $244 million in outstanding debts from customers, which might explain the persistent collection efforts. But it's obvious that many of their former customers dispute the notion they owe part of that $244 million.
---