---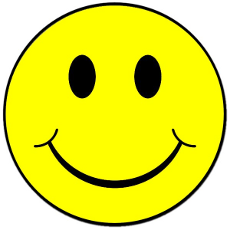 Are you happy? If you're a bit less chipper than you were a year or two ago, don't feel bad -- you have plenty of company. So says a new study from AARP.
The study found that most Americans age 35+ are happy, but compared to historical General Social Survey (GSS) data, levels of happiness are on the decline and at their lowest levels (due in part to the economy), according to a new study released today by AARP.
In an effort to find out what happiness means to adults and what it takes to thrive as they age, AARP surveyed more than 4,000 adults age 35+. The study provides a unique view of today's modern family with a robust understanding of happiness, how it changes over time and how age affects the drivers that enable people to thrive.
"We're always looking to get a more robust understanding of the contributors and barriers to happiness in people's lives," said Steve Cone, Executive Vice President of Integrated Value Strategy, AARP. "Building on previous AARP research, which shows the importance of happiness and peace of mind to 50+ families, these new results affirm that we are on the right track—advocating to ensure basic health and financial security and making available everyday discounts that let people enjoy time with family and friends."
The results of this study support the finding of a U-shape curve of happiness by age. The early 50s is the lowest point from which happiness builds. Thus, if you missed happiness in your 30's, there is still another chance to achieve it in your 60's. The results also provide four key insights around the drivers of happiness.
Findings
Overall, the strong majority (68%) of respondents report being happy, although intensity of happiness is somewhat tempered as the largest percent report being somewhat happy (49%) versus very happy (19%). Almost half of respondents feel they are just as happy as others (49%) and the rest tend to believe that they are happier than others (31%) as opposed to less happy than others (13%).
Part of this may be attributed to the perceptions of people being the masters of their own happiness destiny. There is noted concern for the happiness of the next generation. Less than half feel they will be as happy or more (45%). Most are either not sure (19%) or believe they will be less happy (35%).
Regardless of age, good relationships with friends, family, and even pets, were found to be universally important. Activities rooted firmly in relationships contributed most to happiness, the study found.
To access the complete study, visit www.aarp.org/happinessreport.
---