---
What happens when an automaker decides to discontinue a model? Chances are the manufacturer and dealer will be willing to make deals to clear out their inventories.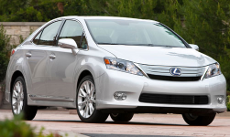 2012 Lexus HS Hybrid
Kelly Blue Book (KBB) reports that in 2012, 10 auto models have reached the end of the line, meaning price-motivated consumers might find some attractive bargains.
"Because 2012 marks the final year of these 10 models, savvy in-market consumers likely can swing really good deals on some of the cars we identify," said Jack R. Nerad, executive editorial director and executive market analyst for Kelley Blue Book's kbb.com. "In addition, the automakers that produce them are making interesting changes in their new-car lineups to fill the space left by these departing models."
Here are the 10 vehicles making their final appearance in the 2012 model year:
Resale value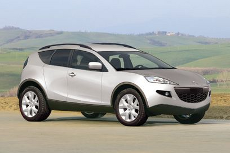 2012 Mazda CX7
Of course, buying a model that is no longer in production can have an impact on the vehicle's value. KBB says the 10 vehicles headed for retirement this year fall into two camps of expected depreciation.
First, the Dodge Caliber, Kia Sedona and Mitsubishi Galant start out as relatively inexpensive cars. Consumers can expect their values to slip over time.
"The Caliber and Galant are two models overdue for discontinuation, and with previous model years 10 percent more affordable than their closest competitors," said Alec Gutierrez, senior market analyst of automotive insights for KBB. "We expect this discount to increase one or two percent each year as they age."
Some models shouldn't take much of a hit
But KBB said it does not expect a significant drop in value for the Kia Sedona as it also is considerably cheaper than its segment counterparts. In fact, a 2010 Sedona is nearly $5,000 cheaper than a comparable Toyota Sienna or Honda Odyssey.
KBB likens them to the used versions of the Mercedes-Benz R-Class and Hyundai Veracruz, as being far more affordable than similar vehicles in their respective segments, with little additional drop in value expected as a result of being discontinued. Values will likely remain firm since these vehicles could present buying opportunities for consumers seeking a good deal in the full-size and luxury crossover categories, KBB says.
It is not all bad news for owners of soon-to-be discontinued models. If you drive the Lexus HS, Mazda CX-7, Chevrolet Colorado or GMC Canyon, KBB says you likely will see little impact to your vehicle's value.
---