---
Many years ago, motel guests used to react with horror, feigned or otherwise, when it was suggested that the desk clerk might know which pay-per-view movies they had watched in the supposed privacy of their room.
Now, thanks to technology, you can be spied on in the comfort of your own home, according to a federal class action lawsuit that claims Hulu tells third parties what its subscribers are watching.
In their suit, six Hulu subscribers said the video site "repurposed" its browser cache so a marketing analyst service called KISSmetrics could store their private data, Courthouse News Service reported. The suit also claims Hulu shared their private viewing choices with Facebook, Google Analytics, and other online market research and advertising companies without their permission.
The suit claims Hulu viewers are entitled to coverage under the Video Privacy Protection Act (VPPA), which was passed in 1988 after a Washington, D.C., newspaper published a list of videos rented by Supreme Court nominee Robert Bork.
A digression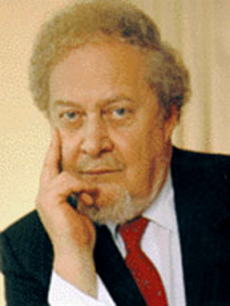 The list, by the way, showed that Bork's taste in movies was unremarkable. So why did the Washington City Paper publish it? Reporter Michael Dolan justified the action by noting that Bork himself opposed reading anything into the Constitution that the framers had not consciously put there and therefore should not claim any right to privacy not guaranteed him by explicit legislation, since there is no mention of privacy in the Constitution.
Bork's nomination was rejected by the Senate after a rousing speech by Sen. Ted Kennedy (D-Mass.) Bork famously responded: "There was not a line in that speech that was accurate."
Hulu claims that it is not covered by the VPPA, which applies to "video tape service providers." The streaming video service also notes that the litigants are not "customers" in the ordinary sense of the term, since they did not pay anything for using Hulu.
"Concluding, as plaintiffs suggest, that 'consumers' under the VPPA include those who merely visited hulu.com without the payment of any money would dramatically enlarge the category of 'consumers' regulated by the statute," an attorney for Hulu argued. "This would be akin to saying that anybody who walked into a video rental store and watched a few minutes of video on an overhead television set, even if they didn't rent any videos or become a member, would be a 'consumer' of that video store."
Hulu has also argued that the plaintiffs cannot prove injury and thus can't establish standing to sue.
---