---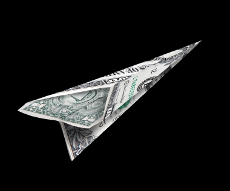 A hallmark of many scams is the requirement that you pay in advance. Once the consumer pays, the service they expect is usually lacking.
However, advance payments are also built into the business model of many legitimate enterprises. But safeguards are supposed to be in place to make sure that, when the time comes, the consumer gets the service they pay for. When things go awry, the law steps in ... at least in theory.
For example, many health clubs are set up on the principal of upfront payments for memberships. But it something happens and the gym closes, most states require the clubs to make provisions for refunds.
Health club membership fees
In North Carolina, Attorney General Roy Cooper has obtained a court order banning the owner of more than 20 Peak Fitness locations from operating a health club in the state for the next 12 years. He says owner Jeff Stec repeatedly violated a North Carolina law requiring health clubs to maintain sufficient funds to reimburse members if a club closes.
"Consumers who've paid for a gym membership deserve a refund if their health club expires before their membership does," Cooper said. "That's exactly why these bonds are required and why we keep pressing to make sure health clubs have them."
Since 2006, Cooper's office has received more than 700 complaints regarding Peak-related health clubs.
Pre-paid funerals
The funeral industry is another where there are often advance payments, particularly when a consumer decides to make and pay for their funeral arrangements while they are still living. The reasoning behind the "pre-need" arrangements is to spare family members from having to do it.
It's a well-intentioned policy but the funeral home must always set aside those funds for the expressed purpose. Sometimes they don't.
West Virginia Attorney General Darrell McGraw this week filed suit against a funeral home and its owner alleging that the funeral director had misappropriated funds belonging to at least sixteen consumers who paid in advance for funeral arrangements.

State law requires funeral providers to deposit all payments for preneed funeral contracts in special accounts for safekeeping until the consumer's time of need and immediately report the purchase to the Attorney General's office.
Money not set aside
McGraw initiated an investigation in February after a consumer called his office with concerns over her mother's preneed contract. After confirming that the funeral director had never reported her transaction to the state, McGraw's office discovered that the owner had simply spent the consumer's money instead of depositing it in a special trust account as required by law.

The investigation then revealed 15 additional consumers whose funds were never deposited in special accounts. Instead, the funeral director had spent their preneed contract money on other, unknown purposes. As of now, McGraw says at least $61,990.00 is missing, and more consumers are expected to come forward.
"The trust we place in others to safeguard our pre-need funds must not be in vain," said McGraw. "My office will vigorously pursue anyone who violates that trust."
Whenever consumers are asked to pay for anything in advance, the request should not be taken lightly. It is a good idea to ask questions about how the payment will be accounted for, and what safeguards are in place to make sure the services that are being paid for will actually be delivered.
---