---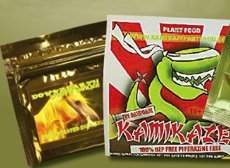 Parents who think they have succeeded in keeping their children away from marijuana and other drugs they were familiar with in their youth had better get up to speed on synthetic drugs.
These "designer" drugs are not only widely available, they are actually sold in retail stores.
Synthetic marijuana, often known as "K2" or "Spice," and bath salts products are often sold in legal retail outlets as "herbal incense" and "plant food," respectively, and labeled "not for human consumption" to mask their intended purpose and avoid FDA regulatory oversight of the manufacturing process.
Synthetic marijuana consists of plant material that has been laced with substances that users claim mimics the primary psychoactive active ingredient in marijuana, and are marketed toward young people as a "legal" high.
Nationwide crackdown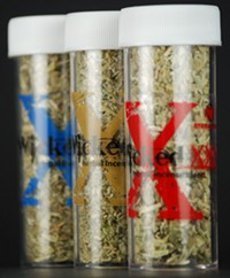 Officials in a number of states are cracking down on these synthetic drugs. During the recent spring break vacation season, Florida Attorney General Pam Bondi warned vacationersto stay away from dangerous synthetic drugs that are marketed as "incense," "potpourri," "K2," and "bath salts," which mimics the properties of cocaine.
"These synthetic drugs are dangerous and pose significant risks to users and those around the users," Bondi said.
West Virginia Attorney General McGraw recently filed a civil law enforcement action against Georgia-based Nutragenomics, a major distributor of the ingredients used to make synthetic drugs, asking that the company be banned from selling or advertising it products in West Virginia.
In addition to marijuana and cocaine, different synthetic drugs mimic the properties of ecstasy and methamphetamine. Besides K2 and Bath Salts, parents should be aware that "incense" and "plant food" are also names for these drugs.
On store shelves
Meanwhile, Illinois Attorney General Lisa Madigan reports a statewide inspection sweep of tobacco shops and other retailers found two DeKalb shops were selling synthetic drugs. In all, 1,941 packages of synthetic drugs were handed over to law enforcement officials.
"With a significant population of college-aged teens and young adults, DeKalb is potentially prime territory for synthetic drug sales," Madigan said. "These store visits are designed to send a very clear message to retailers that these drugs are illegal and have no place for sale in their establishments."
In West Virginia, McGraw has asked the court to order Nutragenomics to identify all recipients in West Virginia who purchased their products and the chemicals that were purchased.
"Working in conjunction with the Metro Drug Unit, the Sheriff's Office, and other law enforcement agencies, my office is committed to ridding West Virginia of the plague that these designer drugs pose for our communities," McGraw said. "Cutting off these illicit drug compounds at their source is an effective start to cleaning up the problem."
The White House says it is working with the states to help combat what it says is the growing problem of synthetic drugs, which it says can have severe negative health effects.
"The effects of synthetic marijuana include agitation, extreme nervousness, nausea, vomiting, tachycardia (fast, racing heartbeat), elevated blood pressure, tremors and seizures, hallucinations, and dilated pupils," the White House warned. "Similar to the adverse effects of cocaine, LSD and methamphetamine, bath salt use is associated with increased heart rate and blood pressure, extreme paranoia, hallucinations, and violent behavior, which causes users to harm themselves or others."
---