---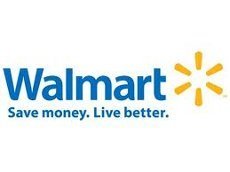 Walmart has made a few rounds in the media in recent weeks. Whether it's the recent news of its in-person payment plan for online purchases, or the surprising story of the megastore being caught in a Mexican bribery probe, it seems there's plenty to discuss concerning the large department store chain.
In its latest go-around,Walmart has been ordered to pay back $4.8 million in back wages and damages to employees who weren't given the overtime payments they had earned.
Compensation will be for the years 2004 and 2007, which affected 4,500 vision-center managers and asset protection coordinators who were considered byWalmart to be exempt from federal regulations which would normally provide them with overtime pay.
A lesson
"Let this be a signal to other companies that when violations are found, the Labor Department will take appropriate action to ensure that workers receive the wages they have earned," said Hilda L. Solis, Labor Secretary.
Gregg Rossiter,Walmart's spokesman said that at no time was this case taken casually and immediate action began once knowledge of the owed back pay came to the forefront.
"When the issues resolved today were initially raised, we took them seriously and fully cooperated with the Department of Labor to make sure they were corrected," he said.
The order from the Labor Department cost Walmart $464,000 in civil penalties, while vision center managers will receive $2,300 in compensation, and asset-protection coordinators will get $290 in back pay under the order.
Second round
This is the second round of payouts for Walmart, as they were made to pay almost $34 million to 87,000 of their employees back in 2007. A portion of workers in that case received payouts of $10,000 each.
The United Food and Commercial Workers Union, along with the campaign 'Making Change at Walmart' came down quite hard on the store for what they believe is Walmart's common practice of placing profit over people.
"The fines Walmart must pay for its overtime violations are just another side effect of the company's growth at any cost strategy. Walmart's top executives and the Walton heirs who own a majority of the company have show they are willing to break the law and harm workers in the name of more profits," the union said.
Nancy J. Leppink, who is the deputy administrator of the Wage and Hour Division, considered this a huge victory for the common worker, and will force other companies to be more mindful of paying what's owed to their employees, and not mis-classifying them.
"Our department has been working with Walmart for a long time to reach this agreement", she said. "I am very pleased that staff in our Southwest region persevered, ensured these employees will be paid the back wages they are owed and brought this case to conclusion. The damages and penalties assessed in this case should put other employers on notice that they cannot avoid their obligations to their employees by inappropriately classifying their workers as exempt."
---