---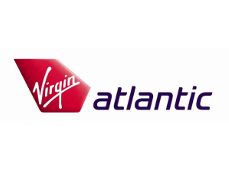 This is either good news or bad news, depending on how you look at it.
If you consider airline flights as wasted time, when you could be making business calls, you're in luck. But if you find the thought of sitting next to someone on a plane who makes and receives calls the entire flight, Virgin Atlantic's announcement may be your worst nightmare.
Virgin Atlantic said it will initially offer cell phone service on flights on its Airbus A330 fleet between New York and London. It will later be expanded to the airline's Boeing 747s.
The service, which includes text and data services as well, will not be available during take-off or landing. And since current U.S. regulations forbid the use of cell phones on airliners, the system will be disabled when the plane gets within 250 miles of the U.S. border.
Essentially the service is only available over the Atlantic Ocean, where obviously there are no cell towers. So the system relies on an onboard GPRS communication system. It's like having a cell tower on the plane, connecting with a satellite.
Banned in the USA
U.S. regulations currently forbid the use of cell phones on airplanes because they are thought to pose an interference threats to the craft's navigation system. The on-board communication system provides a shield between cell phone traffic and the plane's navigation instruments.
However, there are some limitations to the system. Only 10 cell phones can be in use at any given time. On a flight with 300 passengers, that might pose a problem.
It will also be rather expensive. Just as when you are in a foreign country, when you are out over the Atlantic, international roaming charges will be in effect.
When the issue last came up in the U.S., the Federal Communications Commission (FCC) said no to the use of cell phones on airline flights. In 2007 the agency opted for the status quo in releasing a Memorandum Opinion and Order that terminates its proceeding on the use of cellular phones on airplanes.
The Federal Aviation Administration (FAA) has long had regulations in place to restrict the use of cell phones and other portable electronic devices onboard aircraft to ensure against interference with the aircraft's navigation and communication systems. The FAA has not sent any signals that it is willing to reconsider that safety measure.
---