---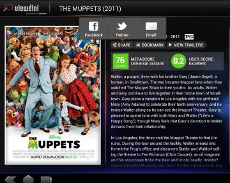 Verizon has now tossed its hat into the video and mobile device ring, releasing a service it calls Viewdini. The service will allow users to watch any type of video movie or television show on their mobile device.
The service uses Verizon's Wireless' 4GLTE network, providing access to viewable content from a host of vendors such as Netflix, Hulu Plus, mSpot and cable operators. More video sources are soon to be added, as well as Verizon Fios the company says.
"Verizon Wireless has the network to deliver the video choices our customers want with the quality and speed customers demand," said Dan Mean, CEO of Verizon Wireless. "Working with a wide range of providers, we're giving our customers a simple and intuitive way to find shows, movies and other videos from the sources they have relationships with and discover new sources of video as well."
Verizon's new video component was first announced at the National Cable and Telecommunication Association annual conference, and creators say they've made it easy for users to navigate a wide array of movie titles and other content.
Search by title
Users can search for a video by title, actors name or they can search by topic. Once a video is selected, the Viewdini service will tell the customer if the video can be streamed at no charge, if it costs, or if it can be viewed through rental or purchase.
Those with the the 4GLTE Android will be the first ones able to use the service, and Verizon said it will be adding other operating systems in the near future.
Meanwhile, Verizon has also announced that it added global roaming capabilities to four of its phones. Motorola's DROID Razr, DROID Razr Maxx and DROID 4 and HTC'sRezound, will all have a global roaming function added. The company plans to notify its users through digital notification concerning when the global feature will be accessible.
Customers will now be able to use their smartphones in 220 countries, instead of purchasing annoying calling cards or buying cheap disposable cell phones.
---