---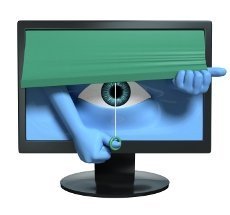 Don't like being tracked when you're surfing the web, or using social network sites? While companies like Google and Facebook document all of your online action, Twitter has decided to listen to its users who care not to be electronically followed.
On a recent blog post, Twitter said: "As always, we are committed to providing you with simple and meaningful choices about the information we collect to improve your Twitter experience. For those who don't want to tailor Twitter, we offer ways to turn of this collection."
The Federal Trade Commission has been asked by consumer groups to support the "Do Not Track" initiative, which has been championed by several consumer advocacy groups since 2007. ConsumerAffairs first reported on the initiative in 2011. Some sites already on the Do-Not-Track-side-of-things are Apple, Safari, and Internet Explorer, where users can opt out of their searches being tracked and ultimately given to other parties for sales solicitations, and other annoying uses.
The new and still somewhat obscure search engine DuckDuckGo does not track users or put them in a "bubble" -- meaning it displays search results regardless of the user's geographical location.
Percentage rising
Mozilla, the non-profit creator of the Firefox Web search engine wrote on its blog, that browsers providing the Do Not Track option have risen to 8.6 percent for traditional computer users and 19 percent for those who use mobile devices.
"We're excited that Twitter now supports Do Not Track and global user adoption rates continue to increase, which signifies a big step forward for Do Not Track and the Web," wrote Mozilla.
Meanwhile, Facebook has been sued for $15 billion by its users for tracking their information. Plantiffs believe that Facebook's "Like" button breaks the U.S. Wiretap Act by tracking people online, even after they get off.
"This is not just a damages action, but a groundbreaking digital-privacy rights case that could have wide and significant legal and business implications," said a representative of the legal firm Stewarts Law to Bloomberg. The suit was filed in San Jose, Calif. and merges over 20 related cases from around the U.S.
All of this comes on the same day that Facebook goes public, and it could force the largest social networking site to reconsider its tracking ways. Stewarts Law also said that it's attempting to add international plaintiffs to the suit, as many on the other side of the water have similar tracking complaints.
Consumers will have to wait and see if there will eventually be a legal standard for all browsers and social networking sites to follow.
---