---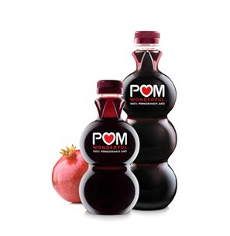 A federal judge has determined that Pom Wonderful, makers of several fruit-based beverages, used deceptive advertising to sell the idea that its pomegranate juice treated or prevented serious diseases.
Administrative Law Judge D. Michael Chappell said in his verdict that Pom Wonderful presented "insufficient" evidence to prove that its products worked as they were promoted.
The judge also found that the beverage makers failed to show solid proof that its products "treat, prevent or reduce the risk of heart disease, prostate cancer or erectile dysfunction."
The message may be getting through to consumers, according to a ConsumerAffairs sentiment analysis of about 8,200 postings on social media over the last year. Pom Wonderful's net sentiment has tumbled from a high of 100% in February to about 40% in May.
Why have consumers downgraded their opinion about the once-popular drink? It could be that they've been listening to critics who question the health claims of the drink's promoters.
Round 2
The judge's decision closes a second round of litigating between regulators and the drink-makers. Back in 2010, the Federal Trade Commission expressed concerns about Pom Wonderful making unrealistic health promises and, in an unusual step the company sued the FTC claiming it was over-reaching.
Although the judge didn't condemn all of the ads used by the California-based company, he did find the company's claim of its juice being an "antioxidant superpower" to be misleading. That same ad also said that its pomegranate drink protected the body against agents that "can cause heart disease, premature aging, Alzheimer's disease, and cancer."
Judge Chappell warned the Pom Wonderful company to stop making "any representation" that its beverage "is effective in the diagnosis, cure, mitigation, treatment or prevention of any disease."
Overreaching
However, the judge went against FTC's original complaint, that wanted the juice makers to obtain pre-approval from the Food and Drug Administration before making health claims. Chappell said the company having to get pre-approval "would constitute unnecessary overreaching."
However, a spokesperson from Pom Wonderful said the company will fight portions of the judge's decision. "We do plan to appeal certain aspects of the ruling," said Corey Martin.
Pom Wonderful has 30 days to appeal or the judge's ruling will go into effect.
---