---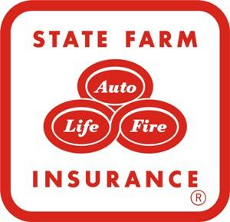 Texas Attorney General Greg Abbott and State Farm, the state's largest home insurer, are locking horns.
It all started when State Farm notified the Texas Department of Insurance that it was dropping some 11,000 Texas policyholders, specifically those living in the Gulf Coast counties of Orange, Jefferson, Chambers, Brazoria and Galveston.
On April 16 the Attorney General's Office sent civil investigative demands – a type of civil subpoena – to State Farm Lloyds of Texas seeking information about the company's decision not to renew more than 11,000 Gulf Coast policies. Late last week, State Farm filed a lawsuit against the Attorney General's Office in an effort to block the investigation.
No documents
To date, Abbott says State Farm Lloyds has not produced a single document in response to the subpoenas issued by the Attorney General's Office.
"The largest issuer of homeowners insurance in Texas has filed a lawsuit in an attempt to prevent the Attorney General's Office from investigating its non-renewal of thousands of residential property insurance policies along the Gulf Coast," Abbott said. "Given the number of Texans that are affected, we want to ensure that State Farm complies with the law. If State Farm has not done anything wrong, it's certainly curious that they would go to court just to avoid the State's subpoenas."
State Farm, which insures about one and a quarter million Texas homeowners, cancelled the policies effective May 1. Its suit against Abbott's office this week complains that the subpoena is too broad and amounts to "a fishing expedition."
Abbott says his office opened the investigation last month to determine if State Farm engaged in deceptive practices when it notified Texas policyholders of the cancellations.
---