---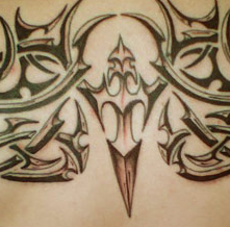 Looking for a job with plenty of growth potential in an increasingly tough economy? Maybe you should consider a career in the exciting world of tattoo removal.
Yes, tattoo removal.
The Patient's Guide, a medical industry publication, reports that laser tattoo removal procedures climbed 32 percent from 2011 to 2012. The most-cited factor for getting rid of what seemed like a good idea at the time is "employment reasons."
"We've seen a marked increase in tattoo removal laser appointments," said Jasson W. Gilmore, CEO & Co-Founder of The Patient's Guide. "The increased awareness of laser tattoo removal, economic pressure and the explosion in tattoo popularity have all converged to drive up demand for this procedure."
Dr. Eric Bernstein, renowned laser expert and Associate Clinical Professor at University of Pennsylvania, also notes a significant increase in the number of patients who desire tattoo removal for career advancement or for employment reasons.
"I think this is as wrong as any other kind of discrimination, but patients tell me that their tattoos are affecting their professional lives," Bernstein said. "Many feel that their body could be holding them back and this has resulted in more folks seeking tattoo removal."
With increasing demand for tattoo removal services, skin care clinics that provide these services are in a growth mode.
Today tattoo removal is performed using a laser procedure, which has been improved over time. Typically, black and darker colored inks can be removed completely.
Laser Tattoo removal is performed by dermatologists who treat other types of skin issues as well. If years of study and medical school isn't for you, there may be other jobs available in medical practices that specialize in tattoo removal.
---