---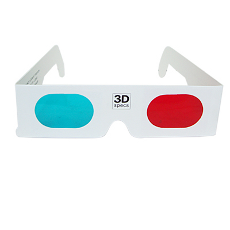 Although sales numbers of 3D TV's continue to rise in the U.S., with a 74 percent growth in units and a 64 percent growth in revenue over the last 12 months, only a small portion of the buying public is interested in purchasing the relatively new product.
All of this is according to The NPD Group's Retail Tracking Service, which conducted a survey that found just 14 percent of consumers expect to buy a 3D television, compared to 68 percent that says it's a "nice feature to have" and would only consider buying it in the future.
"3D has been a success for the television market from a sales perspective," said Ben Arnold, director of industry analysis for The NPD Group. "However, few consumers cite watching content in 3D as a reason for purchasing a TV, indicating that other factors such as screen size, resolution, and Internet connectivity hold more importance."
Sales of 3D TVs made up for 11 percent of all flat-panel TV sales in the first quarter, according to researchers.
No glasses
The survey also mentions that many consumers believe wearing 3D glasses, and having to purchase additional accessories takes away from their interest in buying a 3D TV. As of now, the glasses-free 3D television hasn't been introduced to the consumer market yet, which possibly further delays the customer's interest.
Also, since there's currently no nationwide 3D network, consumers said it would be a challenge to plan when they would use the 3D feature, which in their minds eliminates the entire reason for buying such an expensive piece of technology.
However, when sampling the television in person, 70 percent of consumers said they were "impressed" or "amazed" with the product, according to the survey. But those high percentages did little to increase overall interest.
Arnold also says that sports fans are and will be heavy consumers of 3D televisions, as more than half said they consider it an enhancement to watching their favorite matches.
"In addition to movies and gaming, sports are essential to growing 3D TV ownership. Nearly six-in-ten sports fans are interested in watching games and matches in 3D," said Arnold.
"This summer, manufacturers and content providers can leverage large scale events like the Olympics in London and the Euro 2012 soccer tournament by televising and marketing 3D technology. Our research suggests ownership of 3D TV doesn't necessarily mean consumers have adopted the technology. Getting owners to put on glasses and watch content is the real measure of 3D's success."
---