---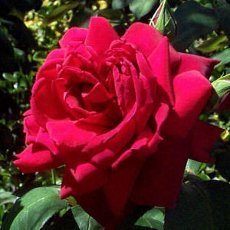 Is consumer spending really down? Are people not shelling out money the way they used to? Apparently not when it comes to mom, as the average consumer will spend $152.52 on Mother's Day gifts, according to the National Refund Federation's (NRF) 2012 Mother's Day consumer spending survey, ran by BIGinsight.
Spending for mom this year will show a significant increase and is up from $140.73 this time last year. The survey also estimates that $18.6 billion will be reached in total spending this Mother's Day.
Current gas prices and other monetary challenges will not stop consumers across the United States from showering mom with all they can, despite the current economic climate.
"Despite grappling with high gas prices, Americans will look for sentimental and unique ways to shower mom with affection this year," said Matthew Shay, NRF's President and CEO. "As one of the most important holidays of the year, consumers can expect to see a wide range of promotions from mom's favorite retailers leading up to the big day, including saving on apparel and electronics and even special Mother's Day menu options at restaurants."
Spending breakdown
Here is how the survey breaks down exactly what will be spent on Mom this holiday season: Two-thirds (66.4 percent) will purchase flowers, equating to $2.2 billion in spending. Almost one-third (32.8 percent) will buy that pretty sweater or blouse in mom's style, spending $1.6 billion on clothing and other accessories, and since mom also likes electronics 12.7 percent will spend about $1.6 billion on new smart phones, laptops, and tablets.
Nearly half of Mother's Day consumers (54.3 percent) will dole out $3.4 billion on Sunday brunches and evening dinners. The rest will use their dollars to get mom that gift card to her favorite store, or that popular day spa, totaling 3.4 billion in spending.
"While still very mindful of their finances, consumers will open their wallets a little more this year to ensure Mother's Day is extra special for the women in their lives" said BIGinsight Executive Vice President Phil Rist. "Many will use the opportunity to comparison shop and research products to save a few bucks, utilizing their mobile and table devices at home and in stores as they look for gifts and other ways to celebrate."
The survey also revealed where people will shop this Mother's Day holiday. More than one-third (35.6 percent) will buy their gifts at department stores, especially those consumers ages 18-24. Older shoppers may go to discount stores (30.2 percent), and a good portion of consumers (25.6 percent) will buy their gifts online.
But mom isn't the only person who receives gifts on Mother's Day, as almost 65 percent will shop for their mother or stepmother, and 22.4 percent will buy gifts for their daughter, 8.2 percent for their sister and 7.6 percent for a friend.
Results of the survey concluded by showing that men will spend a total amount of $189.74 on Mother's Day gifts, while their female counterparts will shell out $117.42, which goes to show that no matter what the current financial situation is, Mother's and the various things they do seem to be completely worth the financial effort.
---