---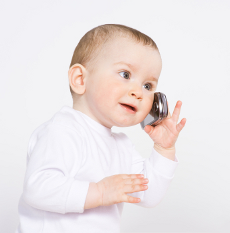 In this time of high unemployment, corporate executives have complained that they can't find good help. It turns out they aren't the only ones with that complaint.
A poll by the Red Cross finds that in the past 24 months, 55 percent of parents surveyed decided to stay home because they couldn't find a babysitter.
What's behind the babysitter shortage? It isn't really a shortage, the Red Cross says. Its poll found that about 30 percent of parents said they have rejected potential babysitters because of safety concerns.
It's not that all the rejected babysitters are irresponsible, it's that today's parents are more demanding about skills and qualifications of the people taking care of their children.
Parents want to entrust their children to babysitters trained in first aid, CPR and childcare skills. If teenagers have these skills, more than 80 percent of parents say they are willing to pay them more.
Adult wanted
But if teens lack those skills, the survey shows parents seem to want an adult in charge. Eight in 10 parents have looked to adult relatives, while nearly half have relied on adult friends to watch their children.
"Parents want recommended sitters who have childcare training and CPR certification," said Tener Goodwin Veenema Ph.D., a member of the Red Cross Scientific Advisory Council. "As a mother of four, I know that there is more to choosing a babysitter than price or availability. The safety and welfare of our children is first and foremost."
About half of Americans rely on unpaid babysitters. When they do pay for a sitter, 24 percent of parents pay between $6 and $10 an hour for someone to watch their children. Ten percent pay between $11 and $15 an hour; while four percent pay between $16 and $20 an hour.
The Red Cross, of course, offers courses such as first aid, CPR and childcare, and obviously would like to enroll more teens in them. It even offers a babysitter certification program. Getting qualified, it says, just might make babysitting a potentially lucrative option for teens.
---