---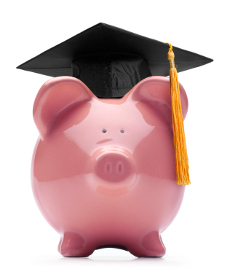 Recent college graduates may be able to exhale in relief about whether they'll be able to find a job after graduation. A newly-released national survey by the Academy of Art University and CALinnovates, finds that 70 percent of businesses plan to hire 2012 graduates within the next year, and only 11 percent said they would hire less graduates in the next year.
This comes as great news for recent college grads, as they've been on the front lines of the the employment shortage that's persisted over the past few years. The survey also showed that most companies see improvment in the economy, as merely 15 percent addmitted to being worse off than six months ago, and 9 percent believe the economy will continue to decline within the next six months.
The survey also shows that 55 percent of its participants said they're optimistic about the furture success of their company, and 37 percent believed the economic climate and success of their industry would remain the same.
Results of the survey also detailed what companies considered to be the best assets for a potential employee to have. About 32 percent of employers said they consider creative ability extremely valuable, while 48 percent thought creative ability was only somewhat valuable.
Which ones?
But which graduates stand the best chance of securing employment?
About 70 percent of the companies said they would be hiring those graduates with a background in Web Design, and 55 percent said they'll be hiring graphic design majors. In addition, 67 percent of companies that are based in the arts said they would hire consultants or full-time employees with arts or education degrees.
"Businesses are ready to hire, and that is promising news for the class of 2012," said Dr. Elisa Stephens, President of Academy of Art University.
Mike Montgomery who is executive director of CALinnovates, which is based in the Bay Area, believes that companies will have to be proactive to secure the proffesional talent within the area.
"To tap into the potential of all this region has to offer, our workforce needs a 21st century education to compete in the 21st digital economy," he said.
---