---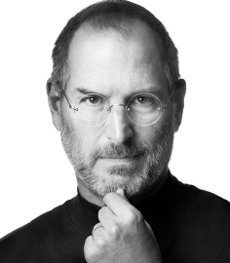 Steve Jobs wore a lot of hats. Designer, businessman, animator, inventor. But most associate him as being Apple's co-founder, as he was the face, the pitch person and the catalyst to giving people a bevy of fun, practical and cool looking gadets.
The question is how do consumers perceive the Apple brand now that Jobs is gone? Do they have the same amount of confidence in Apple products? A new survey finds that 11 percent say their perception of Apple have worsened -- results that are at odds with a ConsumerAffairs analysis of 36 million consumer comments on social media over the last year.
Earlier this month, iGR conducted a survey among U.S. consumers that focused on today's gadetry craze, like how good are WiFi signals outside of the home? Or how mobile handsets, smartphones and tablets are really used by today's consumer. But one of the more intresting survey questions was how participants viewed the Apple brand since Steve Jobs is no longer at the company's healm.
The survey showed that only one percent of respondents said their image of Apple had "much improved" since Jobs passed away, about 3.5 percent said their perception of the company improved a small amount, and 84 percent said their image of the company had not changed at all.
The survey also reported that 9.4 percent of respondents said their view of Apple has gotten worse, and 1.7 percent said their perception of Apple had "greatly worsened."
The ConsumerAffairs analysis, however, found no significant change in the net consumer sentiment, which has hovered around the 50% positive mark for the last year, with a slight dip in October when consumers expressed sadness over Jobs' passing.
Casual users?
The question is though, whether the 11 percent of participants that considered the Apple brand worse off after Jobs died, are hard-core Apple users. It is typical for casual users of a brand to merely associate the success of that brand with one person, one product, or one era or period of time. This is the reasoning Apple executives are using to justify the percentages of respondents who have a lower view of the mega-company.
"iGR believes this is important for Apple's future. While a significant number of people said that their perception of the company had worsened, the core Apple user base seems to be unmoved in their views of the company," said Iain Gillott, president and founder of iGR, a market research consultancy focused on the wireless and mobile industry. "While they may mourn the passing of Jobs, it seems that the Apple faithful are staying put."
The survey also went on to show that those with a worsening image of Apple were 12 to 18 percent more likely to be men over the age of 45. Also, the 11 percent that had a worsened perception of Apple are more likely to have higher household incomes, higher education, and married.
In closing, the survey went on to show that 12 percent of the unhappy Apple consumers are more likely to prefer Android smartphones, made by Samsung or Motorola.
---