---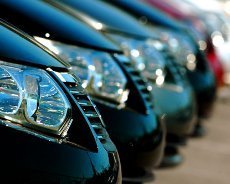 From craigslist to the newspaper classifieds, millions of cars are listed for sale even though they have been recalled, according to a warning by automotive website Edmunds.com.
The company cites a study that says that there were "at least" 2.7 million vehicles listed for sale last year that still were subject to unfulfilled recalls.
"The current system does not make it easy for car owners — especially used-car owners — to know if their vehicles are up-to-date on recall services," said Edmunds.com Senior Editor John O'Dell. "And since there's only so much the manufacturers can do to reach out to car owners, the responsibility for ensuring that a car has been checked for recalls ultimately rests with individual owners."
O'Dell thinks at the very least, used-car buyers should register their vehicles with the automakers to make sure they're in the loop on any existing or future recalls.
No laws
O'Dell says the company's investigation found that there are no laws that require a car's owner to notify a potential buyer that the car being sold is the subject of a recall.
While automakers send multiple letters to owners of affected cars to impress on them the seriousness of a car recall, the letters don't always reach new owners when a car is sold. According to Edmunds.com's research, almost eight percent of letters from two General Motors recalls in 2008 and 2009 have not been delivered for various reasons.
An Edmunds analysis of two GM recalls examined showed a "completion rate" of just 52.5 percent as of December 2011. GM says that its recalls generally reach a completion rate of about 70 percent. No other automaker would provide Edmunds with a composite completion rate for their recalls.
The National Highway Traffic Safety Administration (NHTSA) is developing a system that would enable consumers to use the government's Safercar.gov web site to track outstanding recalls through a vehicle identification number (VIN). However, an agency spokesman could not say when the system would be available for consumer use.
---