---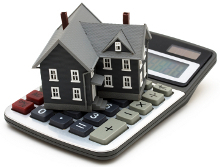 When 50 states and the federal government reached a landmark settlement with five major mortgage lenders, struggling homeowners -- especially those who suffered abusive mortgage practices -- were promised a measure of financial relief.
But now some of those states, struggling against growing budget deficits, have opted to use some or all of their allotted funds under the settlement to meet current state budget requirements.
The $25 billion was supposed to be used to help homeowners and to fund foreclosure prevention programs in the states. Instead, it will pay for services that are already being provided but are under-funded by current tax revenue.
The problem is perhaps most acute in California, where Gov. Jerry Brown has proposed to use virtually all of the $400 million his state is receiving from the settlement to stem the flow of red ink.
Awkward
That puts California Attorney General Kamala Harris in a politically awkward position, since she made securing relief for her state's beleaguered homeowners a major focus. That potentially puts her in conflict with her fellow Democrat.
"The Governor's May (Budget) Revision, however, proposes to redirect this $410 million from the state's homeowners to other budget purposes," Harris said in a statement. "While the state is undeniably facing a difficult budget gap, these funds should be used to help Californians stay in their homes. I plan to work with the Governor and Legislature toward a balanced budget that honors our obligations to California's homeowners."
California is hardly the only state facing this issue. According to the New York Times, Texas diverted $125 million from the settlement straight into the general revenue fund, Virginia is sending $67 million to cash-starved local governments, and Indiana is using half of its settlement funds to pay utility bills for low income residents.
---