---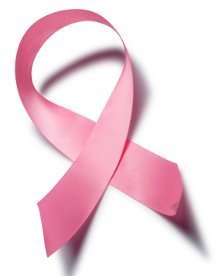 Ohio and New Jersey are on the trail of PJG Enterprises, a fund-raising company that has represented the American Breast Cancer Federation and the American Veterans Federation. Lawyers for Ohio Attorney General Mike DeWine had a temporary restraining order extended last week in Trumbull County Common Pleas Court against the company and its owner, Paul Grossi. New Jersey has also won a restraining order against the company for alleged violations of state charitable law.
Grossi has also been charged in Girard, Ohio, Municipal Court with Intimidation of a Crime Victim and Soliciting following a complaint of an employee of PJG Enterprises and a Girard Police Department investigation, DeWine's office said. Most of the bank accounts associated with the business and the charities have been frozen and the court's action requires soliciting activities with the firm and the charities to stop until the next hearing.
DeWine today urged anyone who worked for PJG Enterprises or is familiar with the activities of the charities they represented, including The American Breast Cancer Federation and The American Veterans Federation, or who may have received a call from the Girard-based PJG Enterprises to call his office's Charitable Law Section at 1-800-282-0515.
"Donors need to have assurances about who is soliciting money from them and where it's going," said Attorney General DeWine. "If you're concerned about this company, or anyone who calls to ask you for money, please call my office for information or to file a complaint."
PJG Enterprises was soliciting donations for the American Breast Cancer Federation and the American Veterans Federation. Among other things, investigators found that the addresses claimed for these charitable organizations was a house on 53 North Brockway Ave. in Youngstown, Ohio, the same as the residential addresses claimed by officers of the two charities and Paul Grossi. All of those individuals are included in the court's actions.
DeWine reminds potential donors that when they receive calls seeking a donation to ask questions about who is calling and what their connection is to the specific charity.
Professional solicitors, who are paid by charities to solicit on their behalf, must provide basic information about the charity and its location, in addition to their own name, their status as a professional solicitor and, if requested, the percentage of gross revenue that will be retained by the charity.
Citizens are urged to ask for written information in advance of making a gift and to refrain from sharing bank or credit card information on unexpected telephone calls. Warning signs include overly aggressive or pushy tactics, callers who are unable or unwilling to answer questions, callers who offer to come pick up contributions, or callers who suggest there are prizes awarded for contributions. At any point during a call, consumers are encouraged to hang up if they feel uncomfortable.
---