---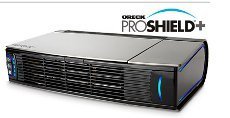 As the result of a suit, thousands of consumers who purchased two home cleaning products from Oreck Corporation will receive refunds from the Federal Trade Commission (FTC) because company advertisements allegedly made false and unproven claims that the products could reduce the risk of flu and other illnesses, and eliminate virtually all common germs and allergens.
Under a settlement reached with the FTC, Oreck is barred from making any of the allegedly deceptive claims challenged by the agency unless it has competent and reliable scientific evidence to support the claims.
Consumers who bought the Oreck Halo vacuum will receive $25 for each item purchased, and those who bought the Oreck ProShield Plus air cleaner will receive an average of $24.65 for each item. Eligible consumers were identified through sales records provided by the company.
"Purchased a Oreck Pro-Shield purifier, model AIR12B. Device arrived in a timely fashion but was non-working out of the box," James, of Franklin, Va., wrote in a 2009 ConsumerAffairs post.
ConsumerAffairs has also received a number of complaints about the Oreck XL Air Purifier, which is not subject to the refunds. However, the complaints are similar.
"I purchased two Oreck XL tabletop air purifiers after being told by a tele sales rep that these units would remove the smell of mold from a house we just moved into," Peter, of Wynnewood, Pa., wrote.
"From the outset, the units did not seem to be making any difference but I gave it some time. They did give off their own bad smell and we eventually shut them off when they seemed to give my wife and son asthma/breathing difficulties."
An infomercial for the Oreck Halo claimed: "The Oreck Halo has killed up to 99.9 percent of bacteria exposed to its light in one second or less," and that the vacuum's light chamber "has been tested and shown to kill up to 99.9 percent of certain common germs, plus dangerous pathogens like E. Coli and MRSA."
In April 2011, Oreck agreed to stop making the allegedly false and unproven claims that the Halo and its ProShield Plus air cleaner could reduce the risk of flu and other illnesses, and eliminate virtually all common germs and allergens. The company also agreed to pay $750,000 to the Federal Trade Commission, which is now distributing the money as refunds to consumers. Some 27,339 checks totaling $698,000 are being mailed by an administrator working for the FTC.
Consumers should begin to expect their checks this week, and will have 60 days to cash them. The hotline number for consumers who have questions is 877-772-6154. The website is FTC.gov/refunds. The FTC never requires consumers to pay money or provide information before redress checks can be cashed.
---