---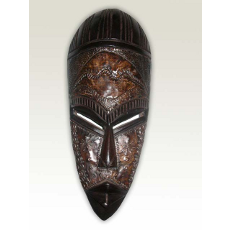 Sometimes shopping for a Mother's Day gift can be quite the challenging effort. Especially for the mom that's already bought everything that she likes and regularly uses. And the last thing you want to do is buy yet another bouquet of flowers or go to that same brunch place you've taken her year after year.
There are a bevy of smaller independent retailers that are offering many fine bargains this Mother's Day, and some of these places provide creative gifts that are outside the usual gift box.
Rocky Mountain Homesteader, which caters to the gardening enthusiast has just released a $20 off with free shipping on certain solar panel generators, with the promotional code ECO1800. If mom is the indoor type instead of the outdoor-back-yard-type-of-person, Revolution Rugs offers a 10 percent sale on first rug orders by entering the promo code NC10OFFB.
For the artsy matriarch, online retailers Afrik-Boutik offer 25 percent off all its items like, African oil paintings, handmade jewelry, and exotic looking sculptures and masks. Use coupon code MOTHERS2 to take advantage of this particular discount.
For those mothers who tend to be on the spiritual side of things, New Age Miracle Shop has a 10 percent sale on all orders above $25, and also include free shipping for orders over $100. Customers can purchase oils, bath salts, spiritual books, and meditation CD's at a discounted price. Use coupon code 8AJ9KZ for this offer.
If you would like to revert to more traditional Mother's Day gifts, you can buy her some high-end Dutch chocolate from ILOVEStroopWafels. It's offering 10 percent off of the popular Heart-Shaped Stroopwafel by using code MOM2012.
The clock may have run out on many of these items but next year will be here before you know it, so if any of this sounds good to you, hang onto it til then.
---