---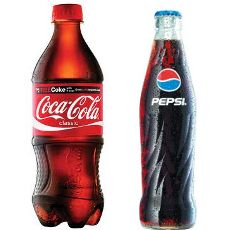 There's something wonderful about soda. Is it just the sweetness? Or do those tiny throat-massaging bubbles hold some sort of magical ability? Either way, many of us enjoy a carbonated beverage now and again.
But in recent years soda has become the poster product for an unhealthy diet, especially in children, and as a result soda sales have seen a slow but steady decline.
According to the trade publication Beverage Digest, the average American drank about two sodas a day in 2011, which is a 16 percent decrease since the soda industry's strongest year in 1998. The slow sales decline became a faster decline within the last ten years and industry experts wonder if the trend will continue.
"The question is, are we seeing a modest, multiyear decline that will bottom out?" asked John Sicher, publisher at Beverage Digest. "I don't think anyone knows yet, but I think there are continuing headwinds against the category that aren't abating," he told a New York based publication.
Many American school systems have been removing the bubbly beverage from their vending machines and cafeterias, as childhood obesity continues to be a growing concern. The first widespread drink shift came in 2002, as the Los Angeles Unified School District Board voted to ban soft drinks from all of their schools.
Empty calories
The New York Times recently reported that the Faulkton Area School District in South Dakota, now forces its students to dispose of all carbonated beverages before entering the school. Sound excessive? Maybe not.
Health experts report that soda contributes nearly 300 empty calories a day to a diet, and also said that by drinking two cans a day, a person consumes the equivalent of one full-sized mason jar of sugar per week. But how closely are consumers listening?
Apparently pretty closely, as Coca-Cola's fastest growing product is not one of its carbonated beverages, but its bottled water Dasani. According to Beverage Digest, Dasani rose 11 percent, followed by Arizona iced tea which saw sales rise to 9.3 percent, and Gatorade made by Pepsi saw an 8 percent increase in sales.
In addition, six of the top 10 brands all saw sales losses in 2011, and the entire carbonated drink industry suffered a 1 percent loss. In 2010 the industry suffered a 0.5 percent decline, which shows a speedier sales loss within the last two years.
As soda sales continue to fall, energy drinks, juices, sports drinks, and teas have all been selling more. Many of the soda alternatives are in fact pricier, but the higher costs do not keep consumers from spending a bit more to cut out the high amounts of sugar and other additives.
Michael Bellas, chairman and CEO of Beverage Marketing said in a statement,"The strong showing by high-end and functional products shows that consumers--at least the more affluent ones--are not concerned exclusively with economic considerations when making heir beverage selections."
Will the soda industry continue to see its sales drop? Or like the beef industry in the 90s, are the declining sales merely part of a consumer trend that will taper off in the future? Both time and future sales reports will tell.
---