---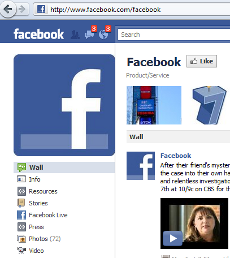 Remember when one of your Facebook friends would refer you to some strange website that just seemed out of character? Chances are it was a case of "likejacking," where a spammer was impersonating your friend.
One company accused of engaging in likejacking has agreed to stop in a consent decree with the Washington State Attorney General's Office. Washington Attorney General Rob McKenna announced the agreement with Adscend Media, a California-based online marketing company.
"Today's settlement puts a stop to Adscend's 'likejacking' and other misleading tactics that led Facebook users to fork over personal information or buy subscription services from sites that appeared to be recommended by friends," McKenna said.
The case goes back to January, when McKenna and Facebook sued Jeremy Bash and Fehzan Ali, the owners of Adscend Media LLC for initiating posts to Facebook pages that appeared to offer visitors an opportunity to view scandalous or provocative content. However, before being able to view the content, a series of required steps lured Facebook users into eventually visiting commercial websites. Other tactics included likejacking, in which Facebook users were tricked into clicking the "like" button, inadvertently spreading the sales pitches to friends.
Crossing the line
Adscend makes its money from "affiliates" who create attention-getting marketing messages. Too often, McKenna says, those messages cross the line into social media spam.
The settlement stops Adscend and its affiliates from sending out messages that contain misleading or false headers or those that hide the true identity of the sender.
One of the tamer past messages declared, "This man took a picture of his face every day for 8 years!!" in order to trick Facebook users into clicking on links to reveal the content. In many instances, the content was never revealed.
"Under this agreement, Adscend-initiated messages should no longer appear to come from Facebook friends, when they actually originate from an affiliate trying to generate a sales commission from a commercial advertiser," said Assistant Washington Attorney General Paula Selis, who heads the office's Consumer Protection High-Tech Unit.
Facebook has already settled its case against Adscend. The Attorney General's Office settlement requires Adscend to include "clear and conspicuous identification the messages are advertisements or solicitations."
---