---
The U.S. Senate will soon take up legislation that would impose a five-year criminal penalty for tampering with the unique identification number of a cell phone as part of a crackdown on growing cell phone theft.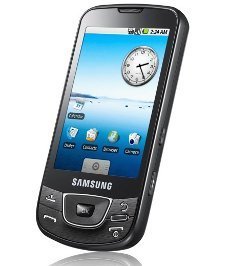 In April the New York Police Department and Federal Communications Commission (FCC) announced establishment of an integrated database of unique cell phone identifiers, known as International Mobile Equipment Identity (IMEI) numbers, to allow cell phone companies to permanently disable stolen cell phones once they are reported stolen.
Sen. Charles Schumer (D-NY) introduced the bill to increase the penalty for trying to alter a cell phone's unique ID number as part of that crackdown.
Black market for smartphones
"As part of the effort to shut down the black market for stolen iPhones, we must make it abundantly clear to would-be thieves, if you try to alter a stolen cell phone to get around the ban, you will face severe consequences," said Schumer. "This legislation will help dry up the black market for stolen cell phones by making the consequences for peddling in this illegal business so severe, thieves would think twice before doing so."
Schumer was among those calling for the national database among carriers, but said it would be much more effective if there were tougher penalties for those who traffic in stolen phones. His measure won immediate support from CTIA-The Wireless Association President and CEO Steve Largent.
"CTIA's members are committed to protecting their customers and their wireless devices from theft," Largent said. "We are pleased to support Senator Schumer's legislation and believe it will be an important tool in the effort to combat the theft of wireless devices. We hope Congress moves quickly to pass this important bill."
Deactivating SIM cards
Currently, when cell phones are reported stolen, many American cell phone companies only deactivate the phone's "SIM" card, which is the account data storage component of the device. While deactivation of a SIM card does not allow for the device to be used with existing data and account information, SIM cards are easily removed and replaced, allowing stolen phones to be easily resold on the black market.
In April the industry agreed to work together with the FCC and establish a nationwide, interconnected database that will allow the carriers to share information on stolen cell phones across networks and ban the use of cell phones reported stolen.
Schumer's bill, the Mobile Device Theft Deterrence Act of 2012 will add criminal penalties of up to five years for tampering with cell phones in order to circumvent the service ban on a stolen phone.
According to the New York Police Department, 42 percent of all property crimes of individuals in New York City in 2011 involved a cell phone.
---