---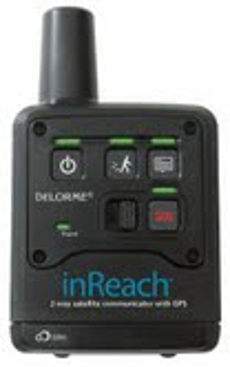 It's very easy to wander out of range of a cell tower and discover you have no bars. It's even easier if you happen to be hiking a mountain trail or sailing on the ocean.
Last fall DeLorme, a satellite communications company, introduced a two-way messaging device – the inReach – providing those in the remote wilds a means to send out an SOS message and summon help.
Now the company has introduced an app, allowing consumers with an iPhone, iPad or iPod touch to transform their devices into a global two-way satellite communicator for use outside traditional wireless coverage areas.
While you can't make phone calls, users can send and receive messages to and from cell phones, email contacts and other inReach users, anywhere in the world. And, if the mood strikes you as you reach the summit of a mountan, you can also post messages to Facebook and Twitter.
Chat anywhere
"DeLorme is now extending the unique inReach two-way SOS, personal communication, and tracking capabilities to a far broader universe of users worldwide," said Mike Heffron, DeLorme CEO. "This underscores our commitment to making affordable two-way satellite communication solutions available to as many people as possible."
The inReach devices start at $249 and can send out an SOS message to a monitoring station. GPS allows others to track your movements in real time.
The iPhone app provides expanded data capability, allowing you to send and receive email and text messages. Service plans start at $9.95 a month.
Though the company is not promoting this particular use, the app can probably be used when traveling outside the country, when sky high roaming charges normally kick in. Consumers may be able to bypass roaming charges by using inReach to send and receive data.
DeLorme calls inReach the "first consumer-affordable satellite communicator with two-way SOS and personal text messaging, message delivery confirmation, Follow-Me/Find-Me Tracking and Location, and global coverage." In addition to the Apple app, there is an existing app for Android devices.
---