---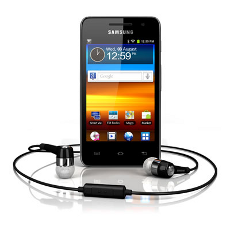 Remember when cell phones were actually used for making phone calls? Of course they still are, but with the many extras today's smartphones come with, it's often hard to remember that their primary use is for making and receiving phone calls.
But hey, if you want extra, extra is going to cost, right? Which is why smart phone prices have become way too hefty for some, especially for those who are on a fixed budget.
A popular alternative for the pricey smartphone is a connected media player, which has many of the smartphone features like web access and the ability to snap high quality photos, but is priced much less since it doesn't actually make phone calls like the smartphone does. But again, when is the last time we thought of our smartphones as phones, and not pocket sized laptops?
Sneaky jackal
Currently, Apple's iPod Touch is the king of the media player jungle, as it closely resembles the iPhone, with a 3.5-inch screen, pretty decent resolution, and the ability to run many of the same apps. But if the iPod Touch is the lion king of the media player jungle, then the newly made Galaxy Player 3.6 from Samsung is the sneaky jackal creeping to pounce on the competition. (Samsung is already top dog in smartphone sales, as we reported yesterday while Apple remains stuck in third place).
The main draw of the Galaxy Player 3.6 is its $50 lower cost, which will entice those who desire smartphone features but not smartphone costs, and in about 10 days Samsung will release a new model called the Galaxy Player 4.2 for $200, which is rumored to be actually closer to the iPod Touch with a slightly larger screen and good quality speakers.
Other notable features of the Galaxy Player 3.6 include a camera that actually takes better still photos than the iPod Touch, an FM radio and expandable memory. The drawbacks consist of a bulkier and heavier feel than the Touch, with seemingly poorer resolution. Not horrible resolution but it certainly doesn't provide the detailed imagery that the Touch or iPhone possess.
If you're looking for stronger resolution, you may want to wait for the 4.2-inch model to be released , as it does show a clearer picture. The 3.6-inch model can also be coupled with a cell phone through Bluetooth and one will be able to receive, but not make out going calls. It also comes with 8 gigabytes of internal memory, and can be expanded by the purchase of a memory card.
The Galaxy Player can also make voice and video calls, while sending text messages if you're close to a Wi-Fi signal. It also has the ability to get media from a computer by plugging the media player through a cable and manually moving the files. Its a bit labor intensive but still a useful feature none the less.
So if purchasing the highly coveted smartphone doesn't seem that smart to you in terms of pricing, the Galaxy Player 3.6 and 4.2 may be a better financial fit, especially if you're willing to live without all of iPod Touch's bells and expensive whistles.
---