---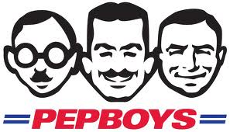 Struggling automotive services provider Pep Boys appears to be stalled once again. Hopes had risen for a turn-around after the private equity firm Gores Group agreed to buy the company for $4 billion. But now, the deal is off.
The deal was put together back in January but earlier this month the closing was delayed. Gores cited "serious deterioration" in Pep Boys' business, which was apparently the reason it finally scuttled the deal.
Pep Boys reported a slight profit in its most recent quarter but reported a loss the previous three months.
Consumers posting complaints at ConsumerAffairs have voiced frustrations in dealing with various Pep Boys stores on a wide range of car issues. Maria, of Sherman Oaks, Calif., says she had brake pads replaced earlier this month at her local Pep Boys shop.
Complaints
"As I was driving my car away from the shop and I stepped on the brake paddle, it almost went to the floor," Maria wrote. "I drove back to tell the mechanic what just happened and he in turn inspected the car, 'bleeding the brakes,' I was told. After that, the paddle seemed a little more responsive but it was still feeling like a "marshmallow" making it very difficult to stop."
Maria said she continued to drive the car a few more days but said she felt very uneasy. That's when she said she took it to another Pep Boys location for a brake inspection.
"The mechanics there were shocked when they took off the wheels from my car and saw how the brakes had been installed, backwards metal to metal.," Maria wrote. "They were in disbelief that I was driving under those conditions."
Gregg, of Hesperia, Calif., reported a similar experience when he bought tires.
"The guys in Pep Boys Automotive Service put new tires on my truck," Gregg wrote in a ConsumerAffairs post. "They put the wrong size twice and did not check the air pressure when they were asked to do so. They did not do anything to help resolve my complaint. When we went to their manager, they would not work with us to satisfy us."
Strong headwinds
Every business draws some complaints, of course, but when added to other factors, it can create strong headwinds for trying to move a business out of a rough patch.
And with the recession, more consumers are working on their cars themselves. Forbes notes that Pep Boys has faced strong competition from Auto Zone, Advance Auto Parts and O'Reilly Automotive.
---