---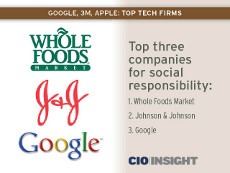 To all companies: If you want to be more successful attach your brand to a social cause.
That's the advice the strategy and communications company Cone would give, as it just released a report that states 80 percent of Americans are likely to switch brands if the company supports a social cause. In fact, a majority of consumers consider social causes more important than product price or quality when it comes to selecting an item.
Many companies have already learned this lesson, and have increased efforts to have their societal contributions publicized, but consumers don't seem to mind, as 88 percent of American consumers say it's acceptable for companies to use an issue or cause in their marketing campaign, according to the report.
The report also finds that 85 percent of consumers have a more positive image of a brand or product when it supports a cause that's close to the heart of the consumer, and over 278 million people in the United States want to know what a company is doing to contribute to a social issue. Whether brands are "sincere" is really irrelevant, the report found, just as long as they do something worthwhile.
Brands like Whole Foods and Trader Joe's are usually linked to cause-branding, but today's consumers expect all industries to join the cause, and their buying power will inevitably force companies to comply.
No one escapes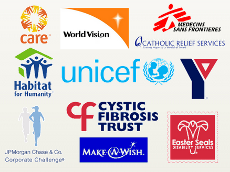 The report shows that 81 percent of consumers believe the automotive and transportation industry should contribute to a cause, 77 percent feel the household, goods and furniture industry should help with a social issue, and 78 percent of customers want footwear companies to get involved. Not the typical industries you associate with getting their hands dirty when it comes to social injustices.
But at the end of it all, it's all about the customer right? Companies must make them happy, and it goes far beyond simply providing good product. Also, the more successful and the bigger business presence a company has, the higher the expectation is for it to make some sort of positive social change.
The report also shows that 91 percent of consumers want companies to join a cause in the very communities where they do business. And 89 percent expect a company to choose an issue that can have the most social and environmental impact.
Socially conscious
One conclusion to draw from the report is how socially conscious today's consumer is, and how influential they are in forcing companies to be socially conscious. But it works both ways, as the report also shows that the company's involvement with a cause influences the consumer to give back even more. Advocacy, volunteerism and philanthropy involvement are at an all-time high, according to the report.
With the consumer influencing the company to get more involved, and the company influencing the consumer, maybe some of the global holes and societal cracks will actually get repaired one day.
---