---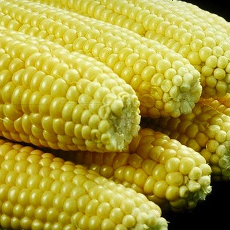 Genetically altered foods have been a hot topic in the media in recent months. Whether it's the California Right to Know campaign, that obtained enough signatures for a ballotto be voted on, that could force manufactures to label when foods are being altered. Or, whether it's the recent backlash from watch groups that protest the new additive "meat glue" being added to beef products, people have expressed their lack of trust in the the concept of biotechnology.
But according to a recent survey, most consumers are supportive of food biotechnology.
The survey conducted by the International Food Information Council (IFIC) found that 38 percent of those surveyed have a good opinion about plant biotechnology, which is up from 32 percent two years ago. Researchers also report that many consumers believe that genetically altered foods do not require any labeling. Only 24 percent of the respondents said they required additional information on food packaging.
Out of the 750 participants of the survey, 69 percent said they were somewhat or very confident in the level of safety in today's foods, compared to merely 18 percent that said they wanted better labeling.
And the high levels of customer-trust can't be chalked up to consumer ignorance, as 57 percent of Americans have some awareness of biotechnology being used in foods, and 33 percent said they perceive the entire concept of biotechnology to be okay.
And just who, you might ask, is this IFIC? Another food-industry group claiming to be a research organization? Maybe, but the group's chair is a Cornell University professor and its board consists largely of academics so its findings probably shouldn't be viewed too skeptically.
Sustainability
The IFIC report also showed that food sustainability is extremely important to the consumer. It was learned that 56 percent of respondents have heard or read something about sustainability in food production, compared to 2010 when only 50 percent were knowledgeable of it.
But only 33 percent of consumers said they would pay more for food items that fit their definition of food sustainability, which is the term for food that's self-sufficient and has the ability to be continually produced.
Of those respondents that consider sustainability of crucial importance, 35 percent believe conserving the natural habitat should be top priority, 32 percent of those surveyed desire a sufficient food supply for the swelling population, 32 percent would like the amount of pesticides in foods reduced, and 24 percent of respondents wants to ensure that food remains affordable.
"Not surprisingly, awareness of sustainability among consumers is high," said Marianne Smith Edge in a statement, who is Senior Vice President of Nutrition and Food Safety at IFIC. "The catch is that we see from survey responses that consumers have many different definitions of sustainability, which can make meeting that expectation a challenge."
---