---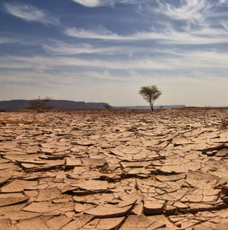 A growing population increases demands on the water supply. Add to that the demands of irrigated agriculture and what you have is a threat to the food supply, according to a study appearing in the journal Proceedings of the National Academy of Sciences.
The study, prepared by researchers at the University of Texas, paints a grim picture of how groundwater depletion varies across space and time in California's Central Valley and the High Plains of the central U.S. Researchers say they hope this information will enable more sustainable use of water in these areas, although they think irrigated agriculture may be unsustainable in some parts.
"We're already seeing changes in both areas," said Bridget Scanlon, senior research scientist at The University of Texas at Austin's Bureau of Economic Geology and lead author of the study. "We're seeing decreases in rural populations in the High Plains. Increasing urbanization is replacing farms in the Central Valley. And during droughts some farmers are forced to fallow their land. These trends will only accelerate as water scarcity issues become more severe."
Worrisome
Three results of the new study are particularly worrisome. First, during the most recent drought in California's Central Valley, from 2006 to 2009, farmers in the south depleted enough groundwater to fill the nation's largest man-made reservoir, Lake Mead near Las Vegas—a level of groundwater depletion that is unsustainable at current recharge rates.
Second, a third of the groundwater depletion in the High Plains occurs in just four percent of the land area. And third, the researchers project that if current trends continue some parts of the southern High Plains that currently support irrigated agriculture, mostly in the Texas Panhandle and western Kansas, will be unable to do so within a few decades.
California's Central Valley is sometimes called the nation's "fruit and vegetable basket." The High Plains, which run from northwest Texas to southern Wyoming and South Dakota, are sometimes called the country's "grain basket."
Combined, these two regions produced agricultural products worth $56 billion in 2007, accounting for much of the nation's food production. They also account for half of all groundwater depletion in the U.S., mainly as a result of irrigating crops, according to the study.
---